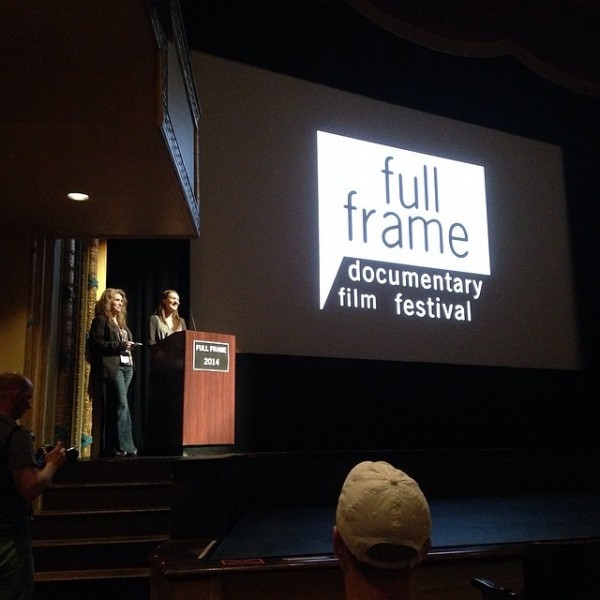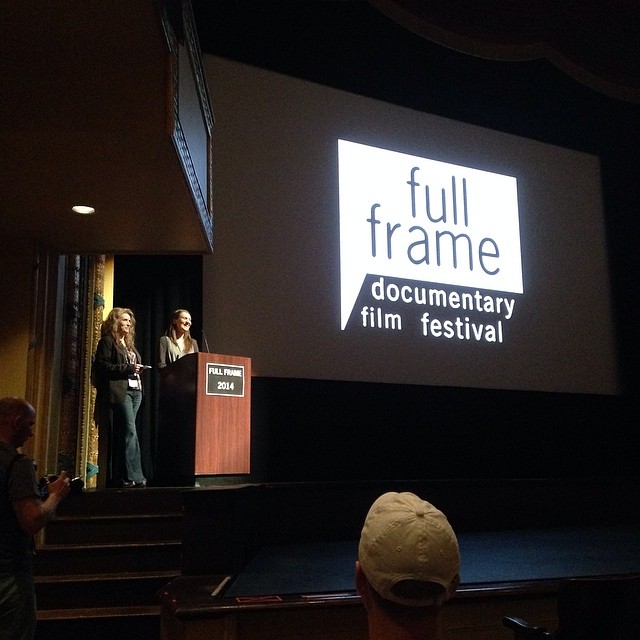 Yesterday was an incredible day. I absolutely love the Full Frame Film Festival. It's such a happy time of the year for me, which I mentioned in yesterday's blog post.
My first film of the fest was Private Violence, an SDF project directed by Cynthia Hill. I've been following along with the film's progress online for a long time. I was so excited to finally see it.
The film was every bit as awesome as I hoped. It was incredible. You should see it. I won't belabor the details of the film since I'm not a film reviewer and you can search online to get plenty of reviews. The trailer is embedded below.
Know this: when the subjects of the film walked out on stage the audience stood up and applauded immediately. When the Q&A started, Cynthia Hill stepped aside and let the people in the film talk about their experiences with domestic violence. It was a very powerful film and conversation. Go see it.
You can watch the trailer for Private Violence here. Below is a more video from Sundance where Cynthia Hill talks about the project. Enjoy.
After the screening I was lucky enough to bump into a friend, Jennifer, and we had dinner. She's an actress I met on set a few years ago. She's such an inspiration. I loved running into her and having the chance to laugh as we sat by the waterfall eating dinner.
My last film of the evening was Born To Fly. It's about Elizabeth Streb, a choreographer who loves action. My words fail me. You simply have to watch the trailer.
BORN TO FLY [Trailer] from Aubin Pictures on Vimeo.
Today I'll be watching more films. Saying hi to old friends. And enjoying some sunshine — during what seems to be a legitimate spring, although I'm afraid to put that in writing lest it be 48 degrees next week!
Do tell! Are you going to Full Frame this weekend? What will you be watching? What's your favorite thing about the fest?
PS: Are you new here? Be sure to add your name to my email subscribers list. I will be sending out emails once a month with more intimate details about my journey as a filmmaker. You'll wanna be on that list, my friend. 🙂