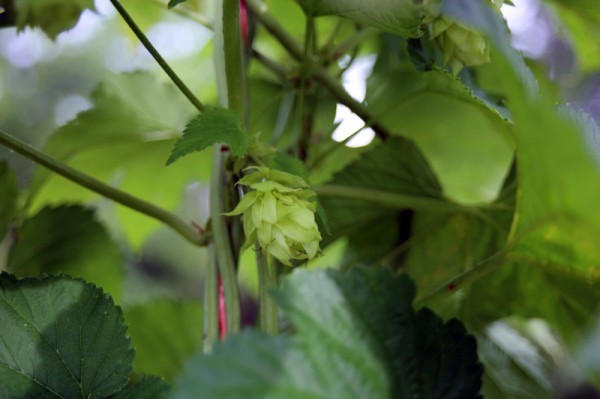 We had one of our last Brewconomy shoots last weekend. We started early and hustled non-stop. It was a sweaty, hot, and busy day that ended with a cold beer and lots of laughter.
My kind of day.
Our morning began on the early side. (It might be one of the first times I've been thankful my dog wakes me up at 5:30 am on a Saturday.) I met my guys at Farm Boy Farms in Pittsboro, N.C., just before 8:00 am. The sun tried to break through the clouds, dew started to dry, and cows moo'd in the distance as we pulled in.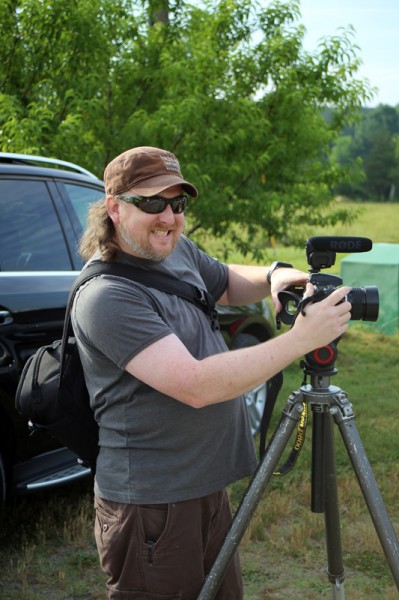 We talked with Dan Gridley and Michael Hager, who own and operate Farm Boy Farms. Dan has been a home brewer for years and went into business with his father-in-law, Mike, to grow grain that can be used in the brewing process. They showed us the malt house, hops on the vine, and wide open fields of grain.
I was one happy camper. Being out in the wide open spaces made me so happy. It made me miss my home town.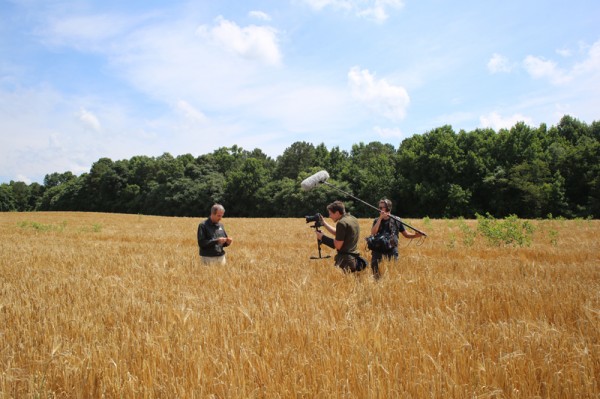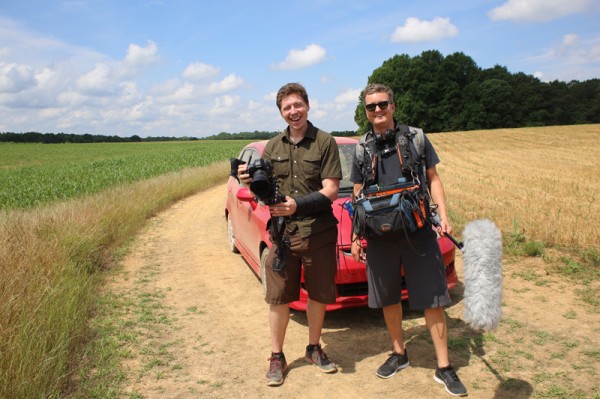 We left the farm in a cloud of dust and drove back to Raleigh, N.C., to talk to the folks at Mims Distributing Company. I fell in love immediately. The family-owned business is doing some incredible work, including making their business as sustainable as possible.
We talked with Chip Mims and Jeff Mims who shared the history of the family-owned business, North Carolina's three-tier system for distribution, and the changes in consumer demand for beer. They showed us their hop farm, solar roof, and the bar where they host their podcast (@talescask) every week. All of it was incredible.
I felt like a kid who wanted to stay and hang out with my new friends all day. If I hadn't been so hungry, they may have had to kick me out. I didn't want to leave.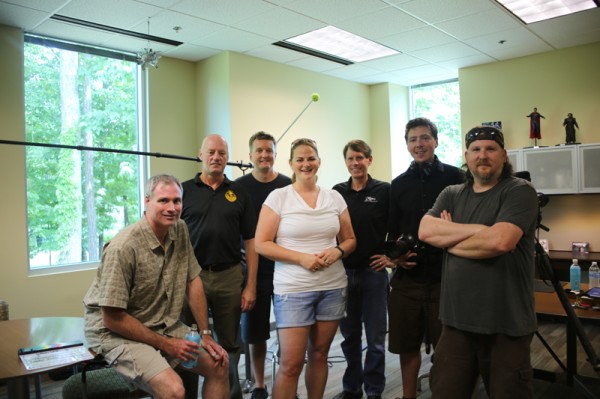 You wanna know what it's like to be on the set of Brewconomy? Imagine a group of smart, passionate people who love to talk with one another about their craft — whether it's filmmaking or beer — and how they're striving to be better. To make the world a better place with a labor of love.
We have met so many cool people while working on this film. Everyone shows the utmost respect for the beer and the people who appreciate it. The passion for craft beer is so raw that we all geek out together uncontrollably. It'ssomuchfun.
Sometimes I have to pinch myself. I feel so lucky. I love this work so much.
Many of you have asked about our timeline. We're hustling to wrap production and have already started post-production. We're moving as quickly as we can, given our time constraints and budget. We hope to be finished with the film in 2014, submit to specific film festivals, and premiere Brewconomy in 2015.
So we're still about one year away from showing the finished film to the public.
If you're interested in following along with the production, I share stuff on my personal Instagram and Twitter accounts. My team shares stuff on Twitter, Facebook, and Brewconomy.com. I hope you'll follow along as we move forward with this project!
Huge thanks to everyone who helped make this shoot happen. We had a lot of help from a lot of people over the past few months. None of this would be possible without their kindness, generosity, and passion for beer. I'm incredibly grateful to all of you.
Like this post? Sign up for my monthly email updates. I share more intimate details about my life as a filmmaker and how it affects you. I'll also keep you updated on important details like this film's progress and live events I organize. Don't miss out!