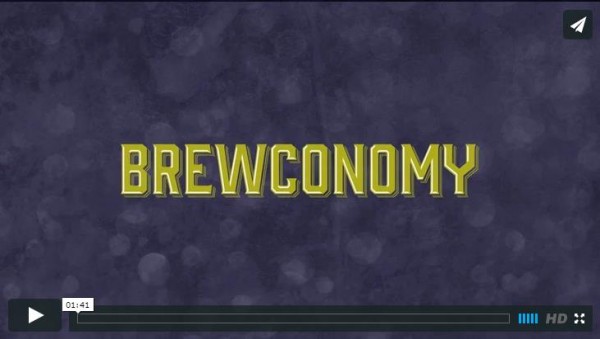 This week we released the official trailer for Brewconomy, an independent feature-length documentary about North Carolina craft beer. It's been exciting to see all of the amazing responses! Check it out!
You have no idea how excited I am to share this trailer with you! I could hardly sleep the other night I was so amped up about it. Our team has done such an incredible job.
We have been working hard on this film since 2012. That's three years of meetings, conversations, late nights, and delicious NC craft beer! Not that we mind the latter, of course.
So much has changed since we started working on this film, too. North Carolina craft beer has obviously taken off and it's absolutely incredible. We are so honored to share behind-the-scenes info that beer fans may not know about.
To put those three years of hard work into perspective, some of my neighborhood breweries were not yet open when we started making this film. They were still planning their opening parties. Now their celebrating anniversaries!
Although we're stoked about releasing the trailer, our hard work is not yet done. We are still hustling to finalize the film. We're working on color correction, music, and final sound.  
We're also working on our final distribution plans. We're starting at home with a premiere in the Triangle region but hope to take the film statewide this summer. Theatrical screening events would mean a chance for you to see the film and chat about it afterwards. We love that!
If you can't make those live events, however, don't worry. We've gotten interest about sharing the film on TV, and we're working on digital distribution.
The idea is pretty simple: we want you to see the film in the most enjoyable, convenient way for you. So we're looking at all of our options and having lots of exciting conversations about it. We want you to have plenty of opportunities to see, share, and talk about it with your friends.
We would be honored if you watch the trailer, like it, and share it wherever you feel appropriate. This is an independent film which means we're relying heavily on word of mouth and social media. We can't thank you enough for helping us get the word out.
Let me what you think in the comments below. It's always great to get feedback!
Stay tuned. We'll have more info about watching the film very soon.