You've heard me talk about the 2017 LIVE Money Bootcamp with Denise Duffield-Thomas a bit in the last week. I've shared it because her books and program really have made a huge difference for me. As a result, so much has changed in my life for the better.
Now is your chance to join, and go through the program live, too.
Want to join? ENROLL HERE.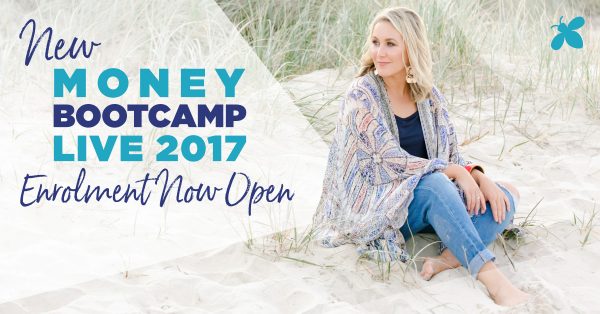 Why LIVE?
When I first went through the program I did not participate in a live version. I worked through it on my own, in my own time. In the years since then, I've gone back through the program live, and it makes a huge difference!
Participating live with more than 4,000 other female entrepreneurs worldwide (remotely, online) is an incredible thing. The energy is amazing. The community is so supportive and inspiring.
My enthusiasm for the course and accountability in finishing the program was magnified by seeing so many other women have these massive breakthroughs. There are live calls and conversations, so Denise is there to help you through it.
The live version is definitely what you want.
Want to join? ENROLL HERE.
Early Bird Savings
Save $500 when you join before 9:00 PM EST on Wednesday, August 2nd.
This is the best value you'll get when joining the course. I've seen people hesitate to join, and they ended up paying more to access the Money Bootcamp. Don't do that to yourself!
If you think the Money Bootcamp is something you want to try, enroll now.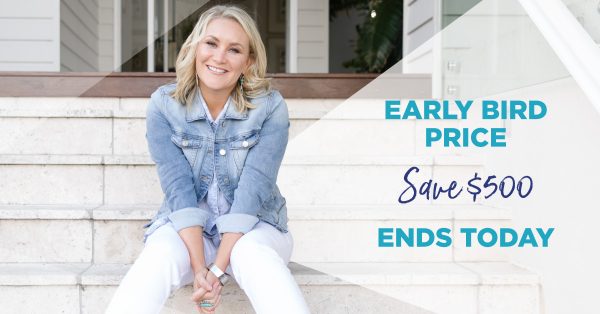 BONUS
Those who join through my affiliate link will get a special bonus.
You'll be invited to a private online community I created, where we work through the program together – even if it's just the two of us.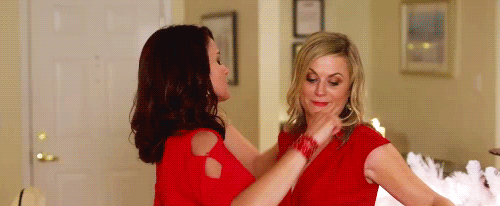 Why does that matter? Because we're stronger together. I believe that when women help other women succeed, we're more likely to make a huge difference in the world.
Not only will you have the full support of the entire Bootcamp community, I'll be there right beside you working through everything in the program as well.
Think of it like getting an accountability partner, cheerleader, and mentor all in one. I've been through the program countless times, but still have plenty of money blocks to uncover and work through with you. (As Denise always says, "New level, new devil.")
When you have that support system, you're more likely to succeed!
More Film-Related Posts Coming Soon
For more than 10 years I've been blogging about filmmaking, so if you're used to getting more film-related content here please stay tuned. We'll be back to our regularly scheduled programming soon enough.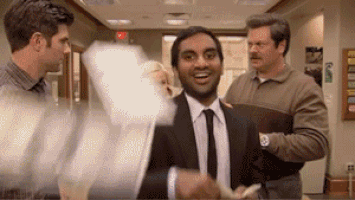 I share this opportunity here because (a) people have asked for resources that'll help them succeed and this is one of them, (b) I believe it'll make a huge difference for many of the people reading this post, and (c) money is a complex subject that needs to be addresses so we can do great things in the world.
Money is a BIG part of making movies. I'm learning as much as I can about it, so that I can continue making movies that'll (hopefully) make a difference in the world. Feel me?
Speak Up
Use the comments to ask me any questions about the 2017 LIVE Money Bootcamp, Denise, or the community she's created. I really believe it's a resource that'll change your life, if you're willing and ready. Would love to talk about it with you!
Full Disclosure: This blog post contains affiliate links. I'm a proud affiliate of Denise Duffield-Thomas's books and programs, however, I only recommend things I've tried myself, believe in 100%, and think will benefit you. It goes against my nature to put rubbish recommendations out into the world. If you chose to make a purchase from an affiliate link, I'll receive a commission which goes towards keeping this thing operational. It's most appreciated.