Reminder! The TriFilm Society Fall Social is on Thursday, October 26th. I'm so excited about it.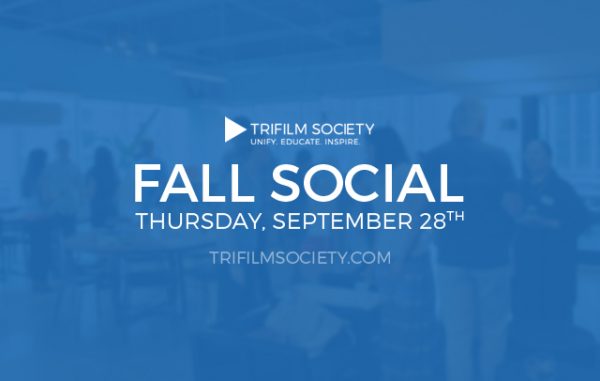 The TriFilm Society is an organization I started in 2009 with the goal of helping film and video makers in the Triangle stay connected to the resources, connections, and opportunities they need.
TriFilm socials are unique networking opportunities that happen once per quarter in the spring, summer, fall, and winter. We provide food, drinks, and door prizes for guests. Announcements about what's happening in the film and video making industry are shared about halfway through the event.
Read through the FAQs: trifilmsociety.com/socials.
Want to attend?
Advance registration is required since we provide food, drinks, and door prizes. Tickets are $25 for guests, and free for members of the TriFilm Society. (Not a member? You can join now for $20 / month.)
Want more info?
There's plenty of info on the TriFilm site about socials, what to expect, how to prepare, and where to find us that night. It'd be such a pleasure to see you there!
Sign up for free email updates from TriFilm: trifilmsociety.com/email-list.