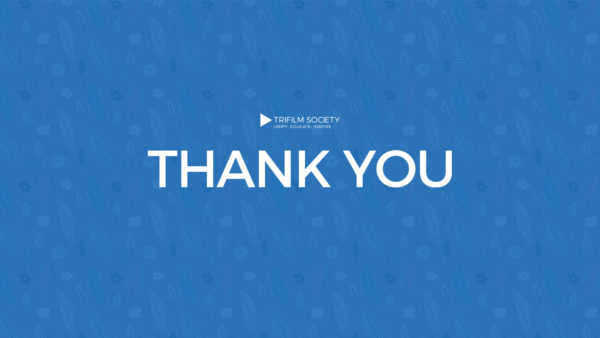 I've decided to shut down the TriFilm Society.
It's bittersweet. I've been running TriFilm for a long time. It started as a tweet and a hashtag, and grew so much from there – over the course of nearly a decade. That's a lot of years invested in supporting my fellow film and video makers. I'm going to miss TriFilm.
It's been such an honor and privilege to provide resources, connections and opportunities. I have genuinely loved helping people connect, find jobs, and start new projects that have led to award-winning work. I have absolutely loved it.
So, if I love it so much, why am I shutting down TriFilm?
I've started a new chapter and I want to give it my all. This new thing I'm building will make it possible to help even more of my fellow filmmakers, which is really exciting. It feels right.
Although I'm not ready to divulge all the details, I will be sharing more info very soon. Be sure to sign up for email updates. That's where I'll break the news first!