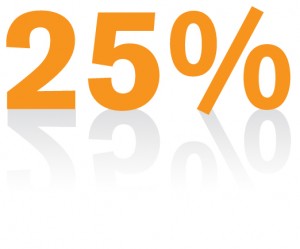 The film and television scene in North Carolina is heating up again. Productions like "Homeland," "Caged Heat" (aka "Iron Man 3"), "Revolution," "Safe Haven," and "We're the Millers" have been filming here this year — bringing big names and big bucks to the state.
These productions, among others, have contributed $300 million to the North Carolina economy this year alone — up from $220 million last year — according to an article in the News & Observer printed in July 2012. These productions are also supposed to contribute about 3,300 crew positions in North Carolina by year's end, according to an article by Star News.
I remember a time when North Carolina kept getting passed up for productions — ones where the stories were actually set in our state. "Message in a Bottle" and "Cold Mountain" are two that come to mind immediately. So what's changed? What's driving the increase in bigger productions in to N.C. now?
Tax incentives get a lot of credit for this resurgence of film and television production in North Carolina. The state currently offers a 25% refundable tax credit, according to the NC Film Office. That's up from 15% in 2007 — about the time when Aaron Syrett, director of the NC Film Office, did an interview for Second Cinema. (Watch the entire interview here.) In the interview, Syrett talks about the changes that were taking shape at the NC Film Office, importance of tax incentives, and future of the North Carolina film industry.
"It was apparent to me that this industry is important to North Carolina… And the thing is, producers want to be in North Carolina, but they have to go somewhere where it's financially feasible for them," Syrett said in the interview.
It seems North Carolina is attractive to producers for many reasons (geography, infrastructure, talent, etc.), but primarily because of 25% tax credit. So bigger productions come here and, in turn, stimulate the economy and bring more jobs. Things that excite me as a North Carolina native devoted to filmmaking.
Things could change, though. About half of the General Assembly in the 2013-14 session will be made up of newcomers unfamiliar with the film industry, according to Gov. Perdue in an article from Star News. This means the tax credit could be repealed, and the future of the film industry in North Carolina could change once again.
Want to learn more about the state's film tax incentives? I've posted a few articles below, but you can also check out the NC Film Office website for more information: www.ncfilm.com.
Aaron Syrett, director of the NC Film Office, will be talking about the incentives in person at the Southern Documentary Fund (SDF) Mixer at Trailblazer Studios on Thursday, November 15th, 2012, at 7:00 p.m. Get more info about the event at SouthernDocumentaryFund.org.
Have something to add? I'd love to hear from ya.
Related Links
Crew offers governor chance to see filming's economic impact up close  (Star News, October 18, 2012)
N.C. Film Office director Aaron Syrett reviews the state of film production (Indy Weekly; December 28, 2011)
Will North Carolina Win the Hunger Games? (Forbes; March 19, 2012)

McCrory, Dalton clash on economic incentives (Charlotte Observer; October 13, 2012)
NC taxpayers invest in the movies (WRAL; March 22, 2012)
Uncertain future for N.C. film incentives (Star News; August 12, 2012)
General Assembly extends film tax incentive (News 14 Carolina; July 3, 2012)
N.C.'s Film Tax Incentives: Good Old-Fashioned Corporate Welfare (published by the John Locke Foundation; July 18 , 2012)
N.C. shows the money, and film industry comes (Charlotte Observer; January 17, 2012)