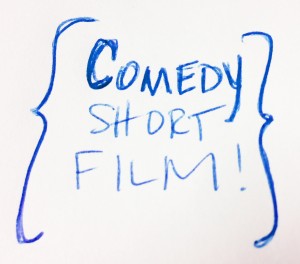 I'm producing a short film. We're shooting on Tuesday, January 29th from 8am to 5pm in downtown Raleigh, N.C. If you're interested in helping please let me know in the comments below.
Here's what we need:
Extras (~40 people needed)
We need 20 people from 9:00 am to 12:00 noon. Another 20 people are needed from 1:00 pm to 5:00 pm. Extras will be a part of a bar scene, so they should be dressed like they're going out for dinner or a bar. You'll be doing what you normally do in a restaurant or bar.
Craft Services
If you or someone you know is willing to donate snacks, sweets, sodas, bottled water, or something along those lines, please let us know. We could also use help picking up those things and keeping them tidy / refreshed throughout the day.
Production Assistants (PAs)
We need a few extra hands on set to help with miscellaneous things. Folks that are smart, attentive, and professional are ideal. When we ask them to do something, they can figure out how to make that happen quickly without asking too many questions. We also need help making sure the location is returned to its original state — or better and cleaner — once the shoot is finished.
Financial Contributions / Sponsors
There are some costs associated with the making of this film. If you, or someone you know, is willing to make financial contributions we'd be overjoyed to have your support. If you make a significant financial contribution, we just might give you an executive producer title credit. Contributions can be made easily and remotely through PayPal or Venmo. If you're willing to sponsor this little film with something other than a financial contribution, we're game for that. Things like clothes, accessories, food, and other cool stuff is totally welcomed. We'll find a way to make it a mutually beneficial thing for you and your company, for sure.
Social Media Support
If you are social media savvy, we'd love your help. We'd like help taking pics on set, posting them, and sharing links online. Standard social media stuff. When the film is available online, you can help spread the word then, too. You're basically joining the team as a champion of the project — to build awareness and community around this little experimental film on the Internetz.
To conclude: you will want to be a part of this short film, no matter how small a role you can play. Some great people are attached to it, and it's gonna be awesome. You'll wish you'd been a part of it.
Interested in joining the fun? Use the comments section below to tell me how you can help. This filmmaker — and all the folks helping with this production — thank you.