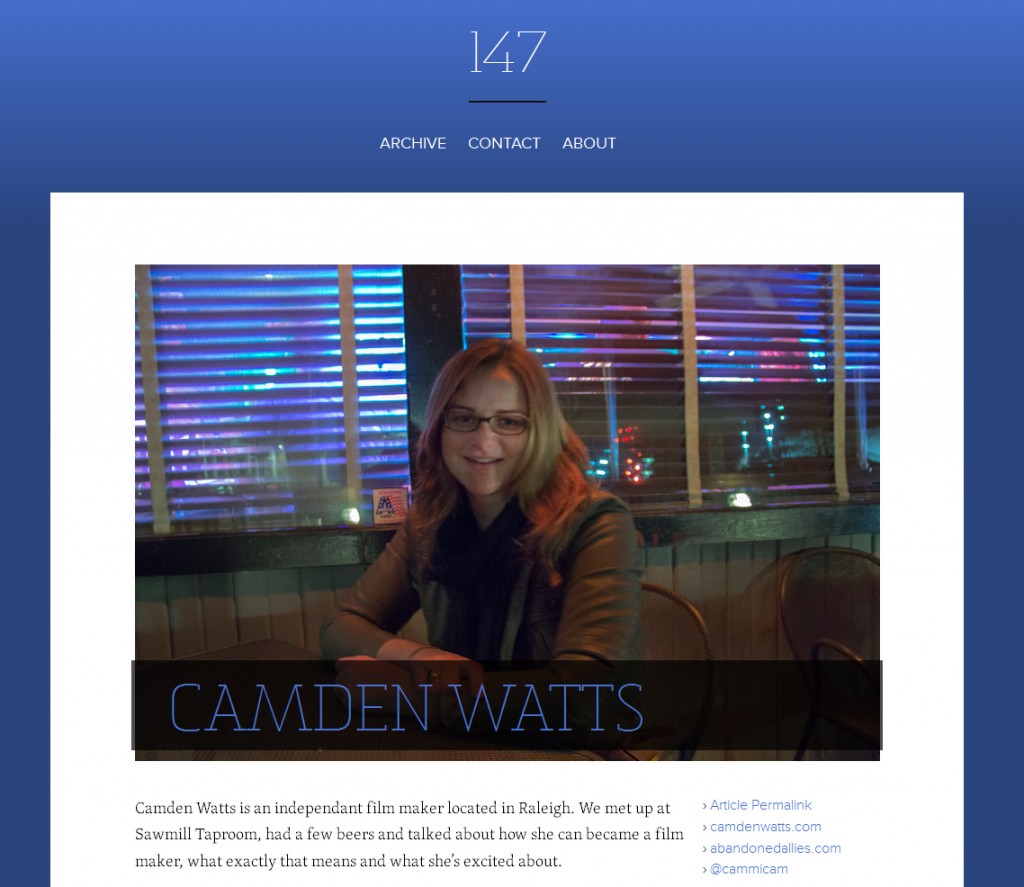 Recently I had a  tasty beer with Brandon Houlihan (@brandonhoulihan). He recently started the website 147, which is a series of interviews with creative people in the Triangle area of North Carolina. It's a great way to learn about what local creatives are doing here. When I asked him about the site and what he hopes to do with it, he said:
If anything I would say that 147 is really about how I'm trying to unite and inspire the people of this community. I want everyone in the Triangle creative community to know each other and make things together.
I think what Brandon's doing is fantastic. It's really cool to look through his archives and see what other folks in this area are working on. If you know someone who should be interviewed for the site, you can contact him directly.
Brandon was kind enough to let me ramble on about all the fun things happening in my life right now. Want to know more? Get the interview with filmmaker Camden Watts (yours truly) here!