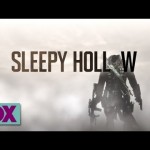 Did y'all see the announcement? The show 'Sleepy Hollow' (FOX) will be filmed in Wilmington, N.C., as announced by the N.C. Film Office and the Wilmington Regional Film Commission. The pilot was shot in the Charlotte, N.C., area earlier this year and will film its first season in Wilmington.
Don't know about you, but I'm pretty thrilled that another television show will be filming in North Carolina. It means more jobs and opportunities to be an extra. I can handle that.
We've had some big productions shoot in North Carolina, including:
Earlier this week 'Homeland' was filming in Raleigh, N.C., mostly in downtown near the capitol buildings. Yesterday I shared a picture (via New Raleigh) of Claire Danes in the area where you can see the crew working, too. See it here. Good stuff.
'Revolution' was here for a while but has recently announced they'll be moving the production to Texas for creative reasons, after shooting here for quite some time. (More than a year, if I remember correctly.) Check out an article from the News & Observer for more info on that: 'Revolution' TV production not returning to Wilmington.
For more info on the production, read the announcement at ncfilm.com. Scope out the 'Sleepy Hollow' trailer, too: