Well, we knew it would happen! The upcoming TriFilm social is sold out. These socials tend to be popular so when I say "sign up early" it's because I mean it!
If you didn't register for the social this Thursday, please don't show up and expect to walk in. (It pains me to tell you that but don't worry, we'll have another one soon enough.) We've got a packed house and no one likes to be crowded and sweaty while trying to mingle. Networking can be nerve-wracking enough as it is, right?
That being said, here are some tips for networking at the social.
Do bring enough business cards. Yes, it's old school. It's also the fastest way to share your contact information. I always forget mine and I'm the one organizing the thing. So put them in by the door or in your purse right now.
Do prepare a few things you're excited to talk about. What's your latest project? What kind of resources are you seeking to make it happen? This is a great place to find a production crew, post house, etc.
Don't talk about yourself the whole time. Ask other people what they're working on. If it feels appropriate, ask how you can help out with it. Volunteering to help (yes, for free) is a great way to build a strong network. I've done a lot of free work and made some great friends because of it.
Do thank the hosts! Find anyone that works for Myraid Media and tell them, "Thank you!" They've been so great to work with and they've had you in their minds as they prepped for the social. They want you to have a great night. Be sure to thank them. Be sure to take great care of their studio space and treat it with respect.
Do tweet and post pics with #TriFilm. You can meet people online that you haven't gotten to meet in person — either at the social or the days following. It's really cool. That's how our first social came together, though a tweet with that hashtag in ye ole 2009.
Don't forget to follow up afterwards. It can be tough because you met a lot of people and you have to get back to other priorities. Do it anyway. You'll be glad you did.
Do be yourself. We want to meet the "real" you on Thursday. It's so much easier to connect when people are being genuine.
Do smile for the camera! We'll have an event photographer on Thursday. This is SUPER exciting to me. Be sure to smile for Alex Boerner and introduce yourself when he walks your way with the camera. You just might see yourself on the blog or upcoming TriFilm marketing materials.
Plans for the next social are already shaping up. If you want details on the next TriFilm social, be sure to sign up for my free monthly emails. Click here to subscribe to get free monthly emails, including info about the next TriFilm socials.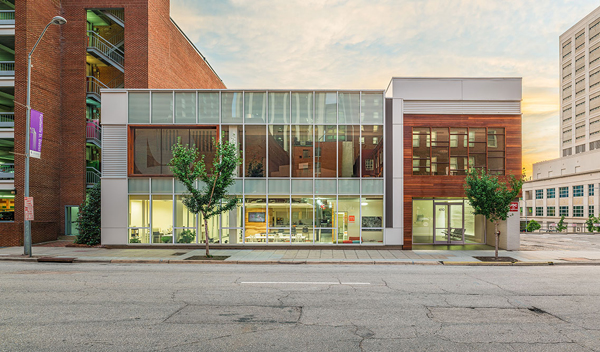 Since there's been such a great response to this social — one of our most popular yet — I want to share more details about my vision for the future of TriFilm. This thing started in 2009 as a way for me to introduce friends I'd made while working on Abandoned Allies, my first feature-length film. It's grown up a lot since then but the idea hasn't changed much: take great care of the incredible film community here.
Look, the goal isn't to create competition with these socials. I know there are a lot of solid film groups out there. Y'all are doing awesome work. I'm always so impressed by the talent we have here, including the people who step up to lead. I love it!
Wouldn't it be great, though, if we had some way to unify these groups? TriFilm does that as often as I have resources: time, space, and support. It's gotten bigger and bigger, though, so I need some help.
I'm constantly asked about getting plugged in to the local film scene. Wouldn't it be awesome if there were an obvious answer? For example, someone moving here could find an easy way to plug in quickly? Or someone in LA wants to offer an awesome workshop but they need to find people to fill it?
What I envision is a proper membership organization. And by "proper" I simply mean that it's an official society that's created for the people, by the people. It's always been in the back of my head: this organization that would help us do our best work, get paid well to do it, share it with our peers, and help us give back to the community a bit. 
What do you think? Would that be worthwhile? If so, would you be willing to participate? Pay to join? Volunteer to help lead it?
Do tell. I'm all ears. Don't be shy!