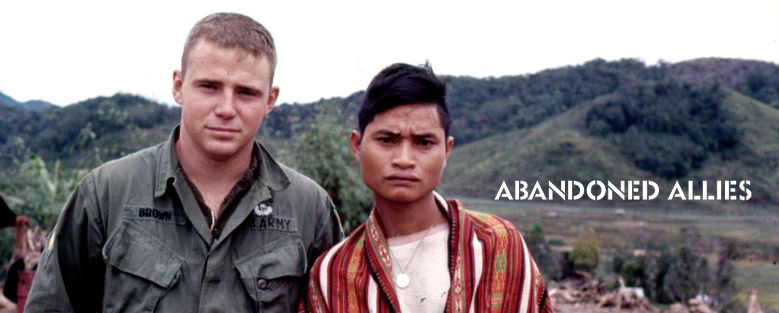 When I started Abandoned Allies, my first feature-length film, in 2008 there was no talk of online crowdfunding. It wasn't until April 2009 (a year after we started Allies), that Kickstarter was launched. When it did, I definitely took notice.
In fact I started reading everything I could about crowdfunding. It became my new obsession. Since social media was becoming more and more mainstream, the transition to compulsively studying crowdfunding was a natural one. (I'd obsessively learned as much as possible about social media in the early days when I was tweeting via SMS on a Blackberry Pearl; good stuff.)
While working on Allies, I kept thinking about testing out this crowdfunding thing. I'd learned enough and was probably ready. But it just didn't feel quite right, so I kept working on completion of our film.
We finished Abandoned Allies in 2012, premiering the film on the state's largest screen at IMAX Raleigh. The first screening sold out so quickly that we had to add a second one. Not too bad for an indie film with the tiniest budget, eh?
Looking back on it now, I realize that crowdfunding just wasn't right for Allies. Maybe I knew that subconsciously at the time.
My target audience for Allies just wasn't spending lots of time online. They emailed friends but preferred talking on the phone or over dinner. They knew OF social media, perhaps even the importance of it, but they didn't spend time there. They'd probably never heard of Kickstarter.
If we'd launched a crowdfunding campaign for Allies sometime in 2009-2012 when we needed the funds, I imagine that our campaign would've done one of two things. It would have been a measly amount of money, but a huge amount of attention and energy spent raising it. Or the campaign would have completely tanked.
Bottom line? Crowdfunding isn't right for every film. 
It seems attractive, seems like easy money. But it's a lot of hard work. Most of that hard work happens long before a campaign launches, so it goes "unseen" which is part of what makes crowdfunding seem so easy.
For example, I prepped for five years before we launched our Brewconomy campaign. Most folks only see that tally in the upper right hand corner of our campaign page, not all of the work that goes into a campaign before, during, and after it's launched. It's a little misleading for other filmmakers who don't get a glimpse of what happens behind the scenes.
This is just one of the reasons I've been working so hard on Crowdfund Your Film™. I see my fellow filmmakers struggling to figure out crowdfunding, and it pains me. I want to share what I've learned so that they don't struggle like I did.
Data shows that more than half of the campaigns launched will fail. A failed campaign is more than just a waste of time and energy. It can lead to serious self-doubt and depression, which can have long-term effects on a film career. I want my fellow filmmakers to succeed, not fall into those depths of despair.
These indie filmmakers have such beautiful visions of movies yet to be made. Such big dreams about their careers and the stories they want to tell. And the truth is: I really want to see those come to life because …
What's coming out of Hollywood right now is, dare I say, a little predictable.* It doesn't excite me much. It doesn't feel authentic and awesome. Most of these big budget films feel like they've been dumbed down for more "universal appeal" which renders them a bit impotent.
That's why we desperately need indie film.
We need authentic, awesome stories on screen. We need really passionate people who aren't afraid to tell incredibly powerful, daring stories. We need passionate filmmakers who share their work with niche audiences who're eagerly awaiting the chance to be challenged by a great film.
Because it's more than a film.
A movie can become a movement. It can become inspiration, education, and much more than just entertainment. What we see and experience on screen has great power on us. And on society as a whole.
We're in the midst of some BIG changes in the entertainment industry. I see indie filmmakers poised and ready to take the lead. It's exciting. One of the ways this revolutionary group is gaining ground is through — you guessed it — crowdfunding.
Crowdfund Your Film™ is one small step towards that bigger vision. It's my way of helping fellow filmmakers bring their dreams to life. I believe in them and can't wait to see what they accomplish. Because …
When they succeed, we all succeed.
If you or someone you know is thinking about crowdfunding their film, please share this link: crowdfundyourfilm.com. This digital course is designed just for indie filmmakers. Registration opens soon. I may never offer the course again, so be sure to act quickly.
Like this post? Sign up for my free email updates here. The monthly emails are filled with information about my life as an indie filmmaker and how it affects you. You'll get insider access to all of the things in development, so you hear about them first.
*NOTE: There are actually some great things coming out of Hollywood and I recognize that I'm making a blanket statement about the industry as a whole. I know there are incredibly passionate people who've dedicated their lives to telling great stories on screen. It just seems like the majority of the big box office hits are generic. I'm always open to having my mind changed, though.