What a pleasure it is to tell you great news!
A filmmaking panel discussion is set for Thursday, February 19th starting at 9:00 a.m. for the TriFilm Society in collaboration with Blueforest Studios. The conversation is about filmmaking logistics: getting a project started, keeping momentum going, and finishing it like a pro. I get so many questions about these things, and I'm thrilled we'll have a panel of smart people sharing their insights.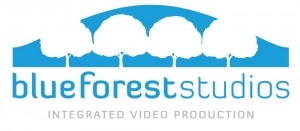 Get all the details and register now right here. Tickets are getting snatched up quickly, and I don't want you to miss the fun. You can register here or use the form embedded below.
At the event I'll also briefly discuss the TriFilm Society. We're in the midst of some big changes.
For six years I've been lucky enough to collaborate with wonderful businesses like Blueforest Studios, Trailblazer Studios, Poyner & Spruill, LLP, filmSPARK, and many others. Together we've brought you countless socials, connections, and inspiration — all for free! In return, you've given us great feedback about what you need to do your best work.
We have listened! We're evolving in order to bring you more great things in 2015. I'm going to talk about this briefly at the event, so please come on out! I'd love to hear your reactions.
Also be sure to sign up for my free monthly emails right here, so you can always keep track of what I'm working on.