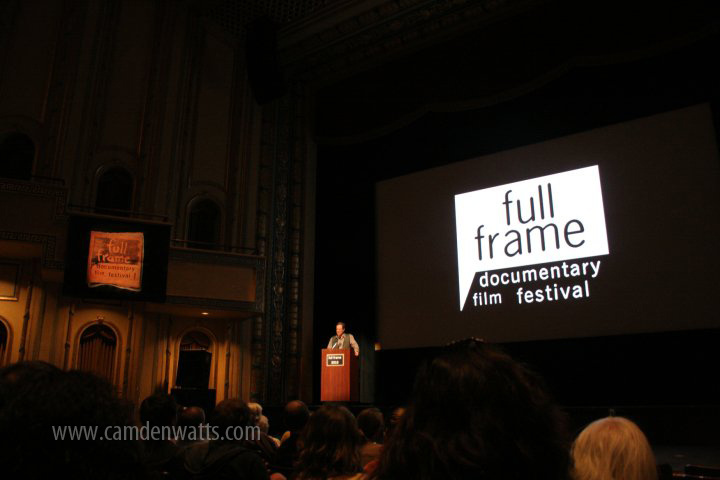 The 2015 Full Frame Documentary Film Festival will start in this Thursday, April 9th, and run through Sunday, April 11th.
The annual festival brings together the global documentary film community in downtown Durham, N.C., an area that has grown tremendously in recent years. Full Frame is a world-renowned fest and an Oscar short qualifier. The calm and relaxed atmosphere is one of the things a lot of people enjoy most.
Each year I typically share the fest freebies here because they are a great way to grow your film career — no matter whether you focus on corporate, documentaries, or fiction filmmaking. Since I get a lot of questions from people dreaming about a life in film (much like I once did), sharing knowledge and paying it forward is really important to me.

With the launch of trifilmsociety.com, however, I have been migrating many of my posts focused on the film community. The TriFilm Society is growing a lot in 2015, so that I can help more of my fellow filmmakers more efficiently. It's pretty exciting. Therefore, you'll find the list of Full Frame free events on the new TriFilm site this year. (Click here to read it.)
The Speakeasy Conversations, or panel discussions, are one thing I highly recommend. It's a great way to better understand the business of filmmaking. These panel discussions provide worthwhile insight into the industry, community, and trends. What's great is that these panel discussions are free and open to the public, no ticket needed. Even better? They're live streamed and recorded, so you can watch them from the web anywhere in the world.
Typically I blog daily during the fest, however, that will also change this year. As one of the volunteer team leads I'll have more responsibility, and I want to ensure that I can do the job well.
Rest assured, I'll be on social media during the fest. You'll always find me on Twitter, Facebook, and Instagram sharing experiences.
Got questions about the fest? Ask them in the comments! I'm happy to share what I know.
By the way, be sure to sign up for my free monthly emails so you never miss important news about what I'm working on. I'd love to share more details with you, and I always respect your inbox.