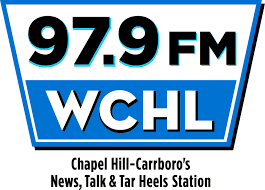 Shane Johnston and I had the pleasure of talking with Aaron Keck at WCHL about the upcoming screening of Brewconomy yesterday afternoon. If you missed the conversation when it aired, you can listen online right here.
In the interview we talk about how Shane and I connected in 2011, and started making the movie you now know as Brewconomy. We started working on the movie in 2012, shooting in 2013, and now we're premiering the film in 2015. So it's been a labor of love for quite some time! It's an understatement to say that I'm incredibly grateful to Shane for saying yes to making the movie together.
Huge thanks to the Carrboro Film Festival and WCHL for sharing Brewconomy with their audiences. It's such a pleasure to talk about the movie we've worked so hard to make.
You can see Brewconomy, the documentary about North Carolina craft beer, at the Carrboro Film Festival this Saturday, November 21st, during the 12:45 PM block.
Get tickets and more information at carrborofilmfestival.com.
Please share with your family and friends, too!