People often ask about my favorites.
I struggle with the answer, to be honest; it's a tough call.
It's kind of like picking my favorite color. I love all of the colors that are in the water. But it's tough to narrow it down to only one.
What makes a movie one of my favorites?
Every time I watch them, I fall in love all over again. There's something that draws me in, even though I've seen the movie hundreds of times.
What are five of my favorites?
Here are five of the movies I'll watch on repeat without hesitation (in alphabetical order):
Dumb & Dumber (1994)
The Fifth Element (1997)
The Princess Bride (1987)
The Shawshank Redemption (1994)
When Harry Met Sally (1989)
What do these films have in common?
They're well crafted cinematically. But they also have depth and complex characters. I can watch them again and again but still find something new.
Most (not all) of them have a strong female lead. The Fifth Element is one of my favorites because of Leeloo (Milla Jovovich). She's a warrior, but she's also a little vulnerable. Leeloo's just fascinating.
There are also comedic elements to each movie, which I appreciate. Dumb and Dumber, a comedy, gets slammed a lot by some for being too simple or stupid.
But I happen to think Dumb and Dumber is a smart movie about dumb people. I think it's quick-witted and hilarious. Yes, I can quote an embarrasing amount of lines from the original, but confess that I haven't seen any of the sequels for fear of it ruining my memories / fondness for the movie.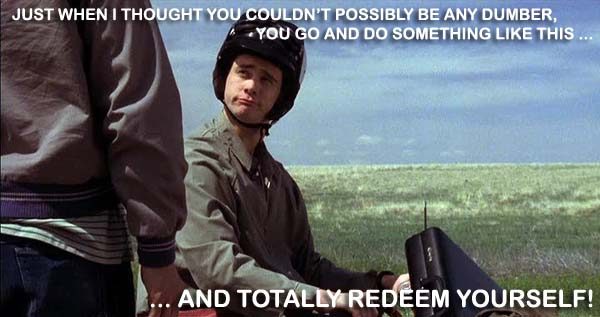 It's interesting, too, that most of my favorite movies are from the same era – even though I didn't watch them when they were released. They slowly became some of my favorites over the years. I've watched them on TV, VHS, and DVD, but not in the theater.
It's evidence of the changes in the movie industry around that time. VHS sales created a new market for movies and changed the course of some cult classics, including The Princess Bride.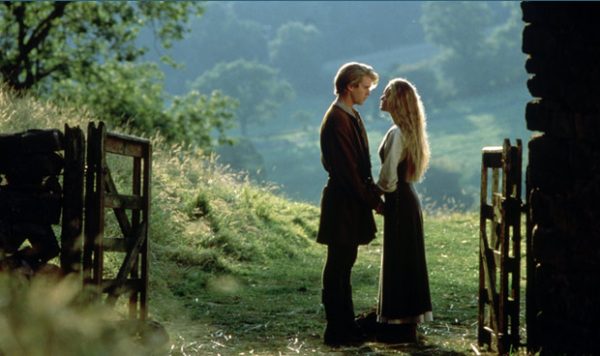 In the book As You Wish: Inconceivable Tales from the Making of The Princess Bride, Cary Elwes talks about how the film didn't do well at the box office. Some of that is attributed to confusion in marketing the movie. Was it an action, fantasy, or romance? It was hard to tell until it was released on VHS and everyone fell in love with the movie. (I love reading books about what happens behind the scenes.)
These movies have taught me a lot about how to tell a story. The Shawshank Redemption, for example, is such a cinematic delight to me. The way each frame reveals the story is so beautiful – especially considering the setting is a prison.
I could go on and on about each one of these movies, breaking down exactly why I love them so much!
What didn't make the list?
There are movies that have come out more recently that I have really enjoyed. But putting something on your favorites list feels like a big commitment. If I had a top 10, I'm sure some of those would make the cut.
You'll notice there aren't any documentaries on this list, which is odd for a woman who's made docs for the past 10 years. Yes, I love documentaries and definitely have a short list of favorites, however, I haven't watched those movies on repeat.
Some of my favorite docs were really tough to watch the first time. I don't know if there'll be a second time. As I previously mentioned, I defined my favorites as something I could watch on repeat without hesitation. Ergo, no docs on this short list.
You know I've been talking about Wonder Woman a lot lately. That's because I'm so thrilled to watch a movie with a strong female character who gets to fight in awesome action scenes, it's directed by a woman, and it's breaking a lot of ground in Hollywood (among so many other things). WW is not on my list yet, but that's only because I've seen it once. I'm waiting to buy the DVD / Blu-Ray version to play it on repeat. And, yes, I'll probably watch it about a thousand times.
What are your favorites?
What are some of your absolute favorite movies? Use the comments to gush about why you love them! I'd love to hear from you.