It's the end of the year.
I have a few year-end rituals. Do you?
One of my favorites is the year-in-review blog post. I like taking the time to stop, reflect, and appreciate all that transpired over the last 12 months. I find that filling my heart with gratitude for what happened – both the good and bad – gives me strength for the new year. (Related: Read my 2017, 2016, and 2015 reviews.)
So what happened in 2018?
Quite a lot!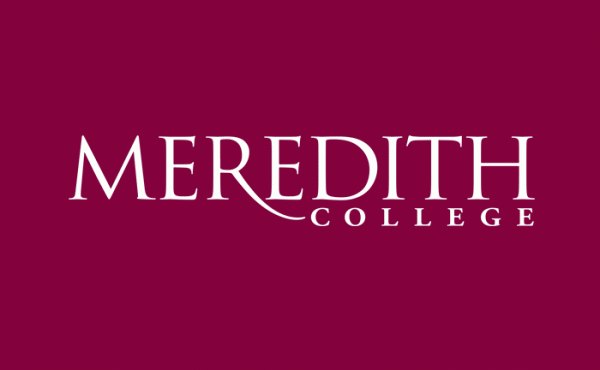 Hosted the 2018 MCDFF
In January, I returned to my Alma mater to host the Meredith College Documentary Film Festival (MCDFF).
It is always such an honor to be a part of this program. (What you may not know is that it was born out of the screening of my very first film, Abandoned Allies, years ago. Woot!)
The festival is free and open to the public. There are always really great conversations following the screenings of documentaries. And I really enjoy talking with Meredith College students about life, what's happening in the world, career possibilities, etc.
You know I'm passionate about encouraging women to enter the film industry, so MCDFF feels aligned with my biggest blue sky dreams about the future of our industry. Women are under represented in major studio productions. It's important that we have the resources to tell our own stories, our way. (That goes for all minority groups, not just women.) This is one of the many reasons I would absolutely love to see more undergraduate film studies available at Meredith College.
But more on that another day…
Join me at the next MCDFF on January 27, 2019!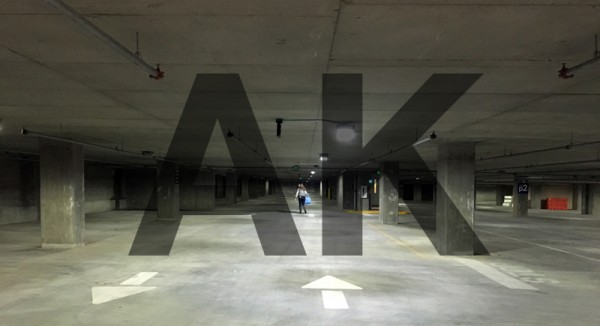 Screened AK at Longleaf Film Festival
In May, my short film The Innocent AK screened at the 2018 Longleaf Film Festival in downtown Raleigh, N.C., at the N.C. Museum of History.
When the reality of that kind of thing sinks in, I totally geek out about it. As a kid, we visited the museum and it always felt so special and grand. To return as an adult – to screen your work – is nothing short of amazing. Watching your movie on a big screen, in a dark theater, with an engaged audience is one of my favorite things in the whole world.
During the fest, I was also lucky enough to participate in a panel about women in film. There were so many great things about this conversation; I was sincerely honored to be a part of it. I wrote a little about why I love talking about failure after the fest.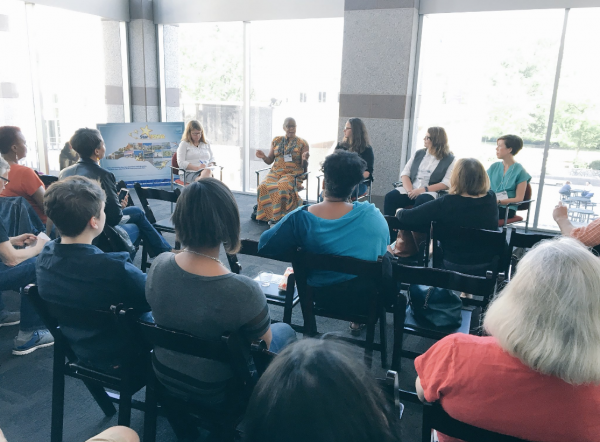 We did a reprise of the panel in October, thanks to Longleaf, following the screening of Half the Picture.. The documentary is a really powerful look at the film industry. Highly recommend.
Making AK taught me so many great lessons. I shared a few of them on the blog back in June 2017 (read "A few lessons learned while making AK"), however, I want to elaborate on this very soon. I'm still learning great lessons from making this movie.
Closed the TriFilm Society
One of the biggest milestones was closing the TriFilm Society.
TriFilm is an organization I started in 2009. It was born out of making my first film, Abandoned Allies, and it was designed to help my fellow filmmakers by providing resources, connections, and opportunities. I really loved running TriFilm.
It was a really tough decision to close TriFilm but, in hindsight, it was the best move. Why close it? I have a very long list of personal reasons why I decided to close the TriFilm Society but the biggest reason is that it felt like the right time. I don't know how else to describe it; it felt right.
One of the biggest lessons learned? Trust your intuition. I worried about everything in the process of closing TriFilm: what about the promises I'd made to help people, all of the positive feedback I'd been getting from folks who were so happy to have this resource, the collaborations that flourished while I was running it? I weighed the pros and cons. I played out the scenarios. But, ultimately, the decision to close the doors felt peaceful.
Since shutting down the business, I've been gaining a lot of clarity about where I want to go next. Supporting my fellow filmmakers is still a big part of my goals, so I've been working on a few things behind closed doors. I hope to share more news about this in 2019.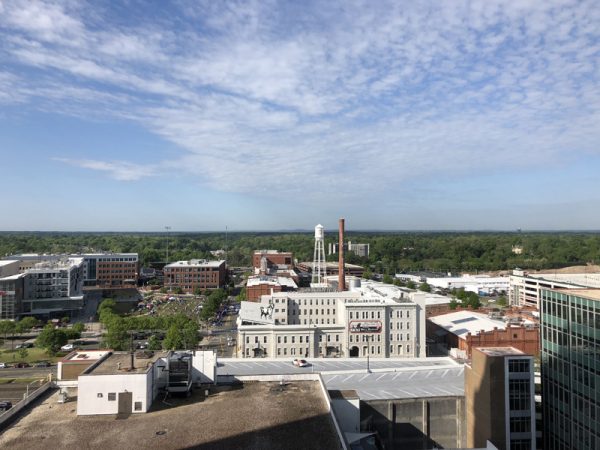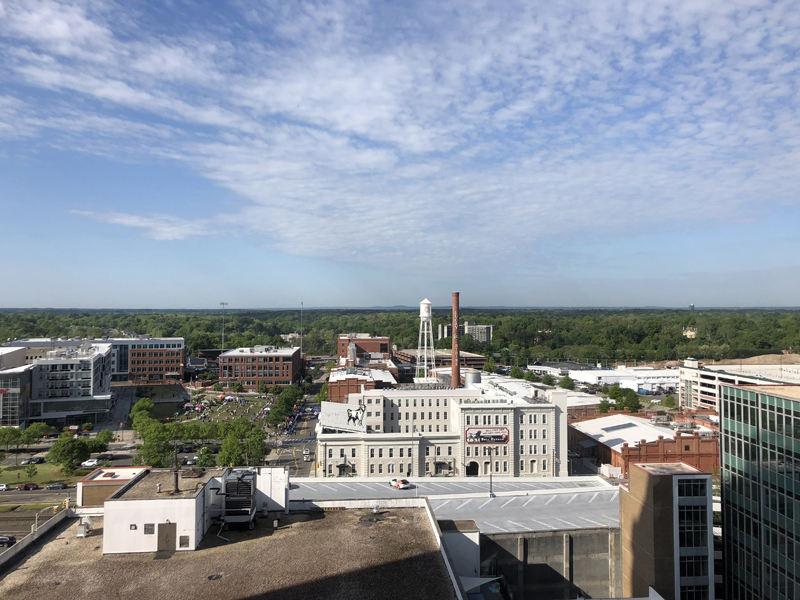 Celebrated Our 5th Wedding Anniversary
Derek and I celebrated our fifth wedding anniversary in Durham, N.C., in the spring. (We've celebrated in Wrightsville and Asheville in previous years.)
This was our first time away from the baby for an extended period of time, so we wanted to go somewhere that felt like a vacation – but we were still close enough to get home quickly if needed. (Samantha was only about eight months old at the time.)
We had the best time in Durham! Everything we ate and drank was delicious. We bumped into a few friends we hadn't seen in a while. We shopped a little bit. It was perfect. (Well, except for the hotel. That was less than stellar so we'll stay somewhere else next time.)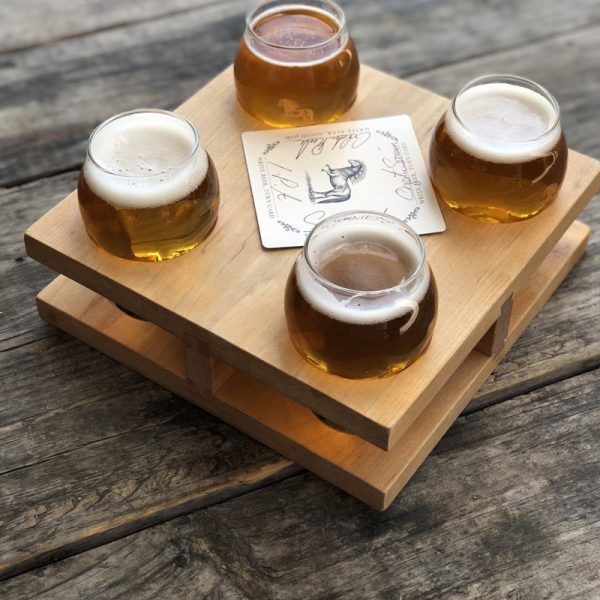 Read more about our mini vacation in Durham in this blog post complete with a bunch of food photos.

Traveled and Spent QT with Family & Friends
This year we had lots of quality time with family and friends.
I'm so thankful we were able to take a few trips and host a few events for loved ones. We had a few showers, parties, and play dates. Oh my!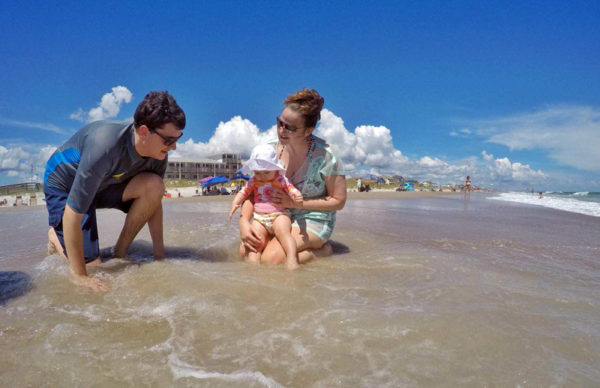 We were lucky enough to go to the beach together, too. We went in May with family, and Samantha stood up for the first time on her own. Then we went to a different beach in September with family, and she enjoyed her first time in the ocean. This girl loves the water as much as her mama!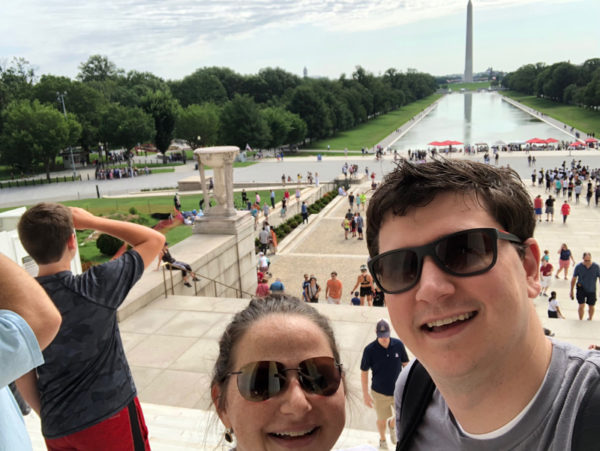 Derek and I went to Washington, D.C., in July for the Jay-Z and Beyoncé On the Run II Tour. We had a great time walking around the city, eating, and drinking. We walked entirely too much so see all the sites – but loved every minute of it. (It seriously took two weeks for my poor feet to heal.)
We stopped by some of our favorite museums. And accidentally ran into the Batmobile! It was one of the coolest things to see in person for a film nerd like me.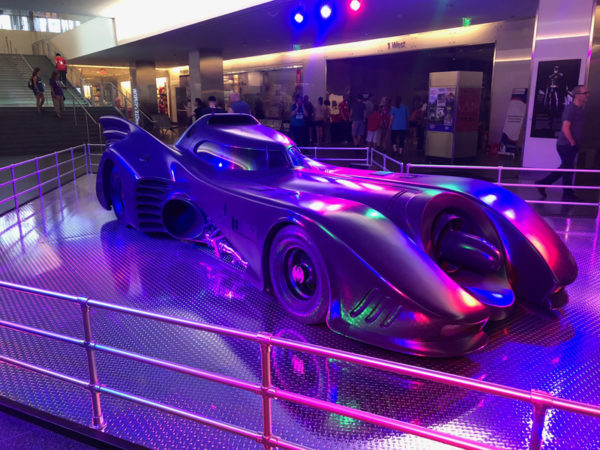 The OTR II concert was absolutely amazing. (Turns out, the Obamas were in the house at the same time. So, yeah, we're cool.)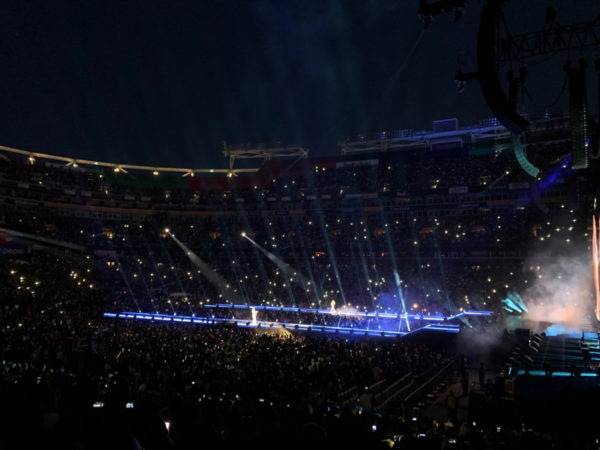 I'm now a huge fan of Beyoncé. Lemonade is one of my all-time favorite albums. Her work feels so much more authentic and interesting. She's such a boss! (Always has been a boss, of course, but it took me a while to get it.) Watching her release new work is so inspiring. I could write an entire post on it.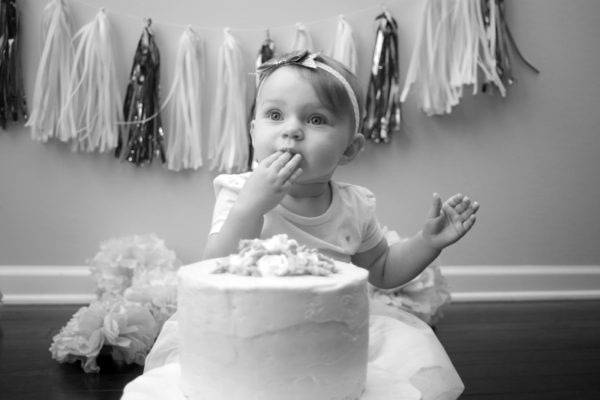 Celebrated Samantha's 1st Birthday
We celebrated Samantha's first birthday in the fall!
We had her last monthly photo shoot, a cake smash, and a little party. OK. Fine. Those things were mostly for us as parents: we celebrated the first year of parenthood!
The past year has been a bit challenging. We're still in the thick of it so it's a little hard to write about it in detail just yet. Our little one was colicky and sick quite a bit (including one trip to the ER at 4:00 am). As a result, we've been struggling with the sleep routine – but we're getting closer now.
Finding your parenting style is a wild ride. Trying to keep a kid happy and healthy is challenging. Learning the new dynamics of your family is tough. It's all uncharted territory and you're navigating it with a lot of sleep deprivation and worn nerves. It ain't easy. But it's so worthwhile.
Our girl is doing so many cool things now. Samantha's walking, laughing, talking, and playing games. It's so fun to see her personality and celebrate each new stage!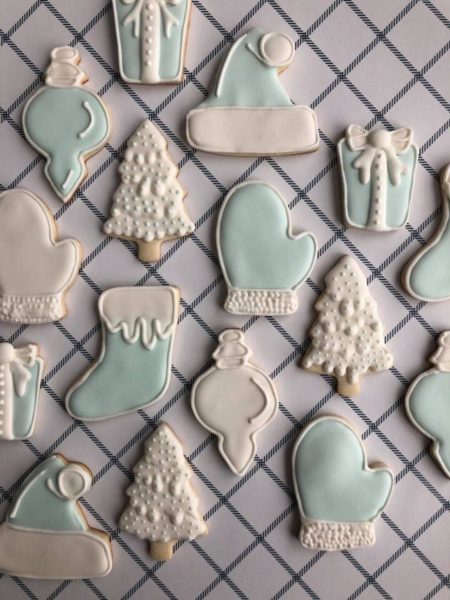 Renewed My Baking Obsession
In the most months, I've become totally obsessed with baking. I've made a bunch of cakes, cupcakes, and cookies. It's been a lot of fun to have a new creative outlet. (I've always loved baking but haven't always had the tools, time and energy to devote to it.)
While the cakes have been a lot of fun, the sugar cookies have become the real obsession. I've been a little intimidated by royal icing for a while. But my sister and I took a class this fall – and the rest is history. I've had the best time making sugar cookies!
The sugar cookie obsession is how I'm coping with some stress in my life right now. Part of that is related to making documentaries. Tech troubles have gotten the best of me this year. An external drive died, then my computer crashed, and I had a big challenge with some websites. I found myself really frustrated and needed a way to deal. But there are also some personal stresses I haven't blogged about yet. Don't worry; all will be well. You know I usually talk about stuff publicly once I'm through the storm.
But, seriously, if you see me in person sometime soon and I look like I've gained a few pounds, know that you're not wrong. I probably did. And I enjoyed every bite of sweets along the way! Haha. (New year's resolutions in the making right here, folks.)
Conclusions
Yes, 2018 was a wild one!
This year taught me a lot about patience, grace, and support systems. It wasn't the easiest of years but there was plenty of joy, laughter, and good times. I'm so thankful for my family and friends. And I'm incredibly grateful to all of you for reading, commenting, and encouraging me to keep going.
It feels like next year is going to be a good one. I'm a fan of odd years. I have high hopes that 2019 will be our best yet.
Keep chasing your dreams.
Make time to do fun stuff.
Be kind to others.
Stay curious.
And back up your hard drive.
I look forward to seeing you all in 2019 and making some great memories together.
For more photos follow me on Instagram.