When the holidays roll around each year, I have these grandiose visions of cooking a big breakfast for everyone. (Just call me Clark!)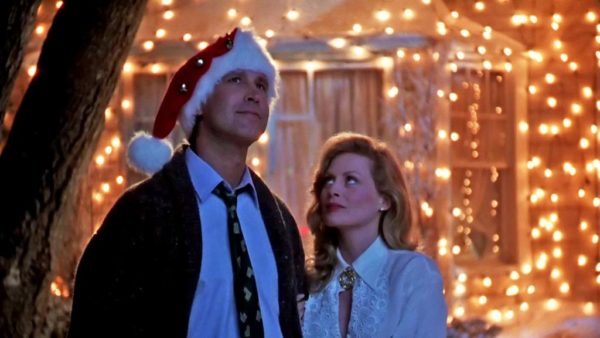 It never really works out quite right, though. I end up a little more stressed than I wanted. The timing on our food is rarely right. And, somehow, the kitchen is messier than ever.
But this year I finally figured out how to work smart, not hard. The payoff was worth it! We had a big, beautiful Christmas breakfast and I felt relaxed all morning.
How'd we do it?
I made two breakfast casseroles the week of Christmas, so they were ready to go when we woke up that morning.
On Christmas morning I popped them in the oven when we first woke up. We leisurely opened gifts and drank coffee. When we wanted to eat breakfast, the meal was warm and ready to go! (Shed a tear for that moment of beauty!)
Here's what I made.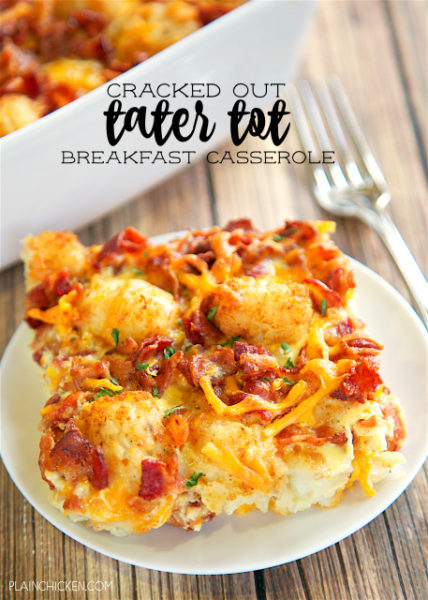 Savory: Tater Tot Breakfast Casserole
via plainchicken.com
This breakfast casserole take a little work but it's easy to freeze and eat whenever you want. The "hard work" is in cooking the meat. I don't know why but bacon and sausage always take forever in my house.
The recipe calls for bacon, frozen tater tots, a package of Ranch dressing mix, shredded cheddar cheese, eggs, and milk. We add (or sometimes substitute) sausage so it's heartier. I like breakfast meats. I also often add a few eggs, cheese, or milk – depending on the day and how many people we're serving. Obviously, be careful altering the recipe; sometimes it'll end up drier than you want.
When the casserole is warm and ready to go, you can sprinkle more cheese on top! Yum.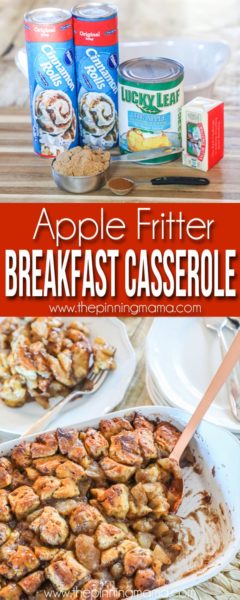 Sweet: Apple Breakfast Casserole
To balance out the meal with something sweet, I also served this apple cinnamon breakfast casserole. It's like one big cinnamon bun – but so much better. I highly recommend.
While prepping this casserole I shared a prep photo in my Instagram stories. (Let's follow each other on the gram, eh? Be sure to say hi!) A few folks got excited and had a few questions about it, which is why I'm sharing the recipes here!
The apples are my favorite part of this casserole! They're so yummy. No, wait. It's the icing. Or the cinnamon bun. OK, it's tough to decide which is best because the whole thing is so delicious!
My mouth is watering just looking at the pics remembering how good the casserole tasted. I may have to make it again for better photos, y'all.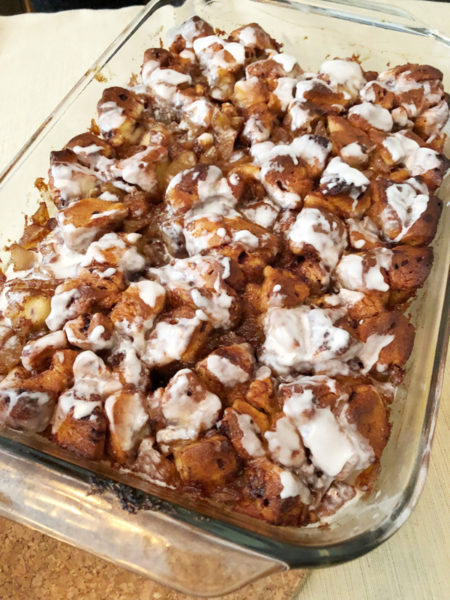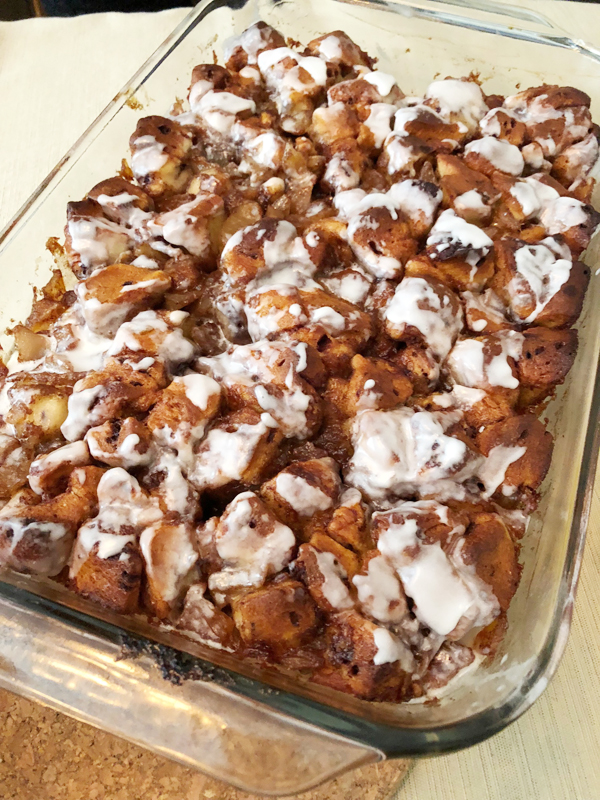 What about you?
What do you typically eat during the holidays? Do you have things that made hosting at your house a little easier? I'm all ears! Use the comments to share what's on your mind.
Follow me on Pinterest
Both of these casseroles are popular posts on Pinterest. I found them while prepping for a party in early 2018. They're a huge hit every time I serve them!
Follow my food board on Pinterest to see other recipes that are tempting me.
Do you have a favorite recipe? I'd love to give it a try. Use the comments to share ideas and suggestions.