We wrapped principal photography on OH CRAPPY DAY this month!
With one week of rehearsals and three weeks of filming, it's the longest-running production I've had the pleasure of working on – aside from my own films. I'm so honored and grateful to have been a part of it.
Serving as first assistant director (1st AD) was a really wonderful new challenge. I learned a lot working with everyone. And, now, I feel a little lost not seeing everyone on a daily basis. (Everyone on this shoot was a pleasure to spend time with, and I miss them.)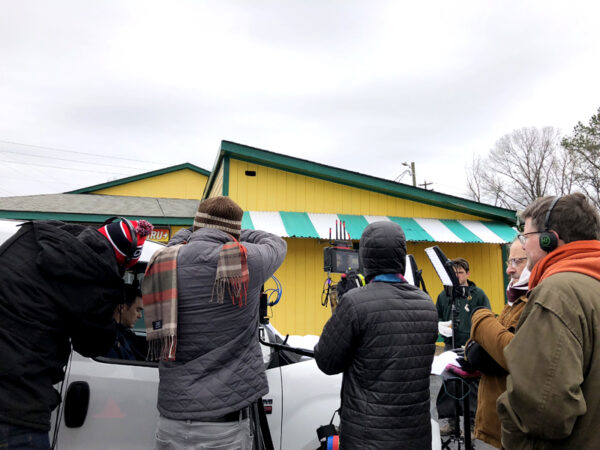 What's the movie about? It's focused on a young man who has Obsessive Compulsive Disorder (OCD) and how he navigates the dating world. It's taught me a lot about OCD and how widely misunderstood it is these days.
What's next? Whew, I feel like I'm still regrouping after we wrapped. But there are a few things taking shape and I'm thrilled about where 2019 is taking me.
What would you like to hear about?
I'm really curious: what do you want to hear about? Do you have big questions about making movies? Use the comments to speak up.