Making films can be super challenging.
It can feel like such a daunting thing. Where do you start? How do you know what to do? How do you build a sustainable career from making movies? How can you avoid mistakes?
Oh man, oh man. The questions just keep going.
Start, then continue.
Early in my career I attended a screening of a documentary followed by a Q&A with the filmmaker.
It took all of my courage to stand up and ask something. Everyone else was asking about the subject matter, and all I wanted was behind-the-scenes juicy details. I needed info that would help me find a way on a set. His answer left me speechless.
"How do you make movies? You just do it," he said with such a casual energy.
I was furious! If the answer were that simple, wouldn't I have already started making movies? How dare he?! It's way more complicated than that!
At the time, I was so frustrated. But the irony is that making a movie now is actually that simple! You start. Then continue. That moment has always stuck with me.
Almost immediately after that, I started making movies. I got together with friends and we recorded short commercials for the web to help fill the seats during our improv shows. Then I helped on other sets as a production assistant. Then I started making my own movies!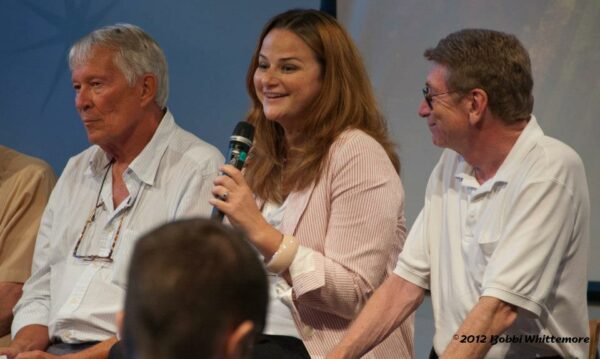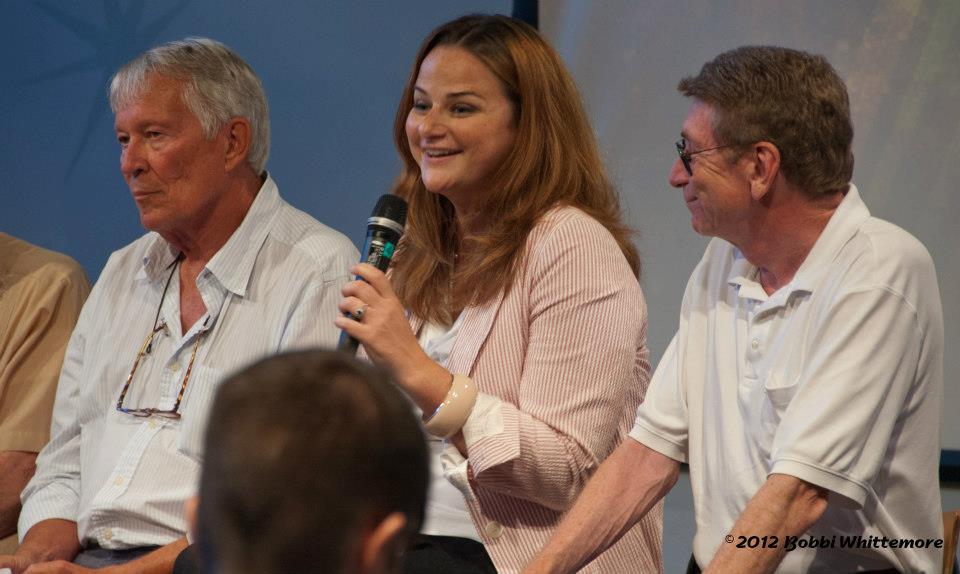 Flash forward to today.
Now I have five of my own films under my belt. Film number six is in production. We recently screened Brewconomy again in Boone, N.C., which made me so happy. Read about it on the blog.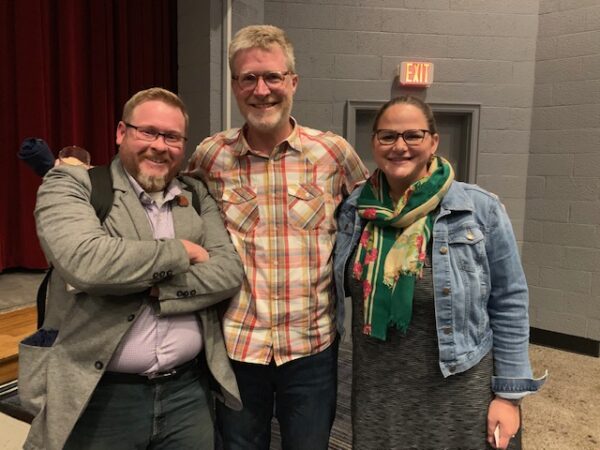 And I just wrapped a new short film last weekend (as 1st AD), and I am helping some filmmaker friends of mine with their feature-length film (as an associate producer).
I love filmmaking even more than I imagined I would. I am totally addicted to the magic of it all. I want you to feel the joy of seeing your deepest dreams come true.
Are you stuck?
This is why I still blog about filmmaking.
Some filmmakers are stuck right where I was:
They can't see the way forward.
They aren't sure how to get their movie made.
They don't have the connections they need to make something (anything).
They spend more time dreaming about filmmaking than actually making films.
They're worried that the film they make won't live up to their vision.
If any of that feels familiar, I have good news for you. Yes, it can feel so overwhelming. But there's a secret: everything is figureoutable. (More on that in a minute.)
You can find a way forward.
How do I know? Because I did it!
Enter: Marie Forleo
A few years ago, I hit rock bottom.
At the time, I was working a full time job. I was wrapping up my first zero-budget, feature-length film. I was figuring out everything as I went along, which made every step forward incredibly painful. And I was a newlywed, facing all sorts of personal challenges on a daily basis.
Y'all. I remember being so stressed and overworked that I fell asleep at most social functions. Literally. I was falling asleep in front of people. It was not my finest hour.
That's why discovering Marie Forleo felt like an answer to my prayers. MarieTV offered me a moment of clarity and bliss. Marie's message was hopeful, optimistic, fun, energetic, and actually helpful. It was exactly what I needed. I felt like I was finally in the right room.
Without fully understanding what I was getting into at the time, I signed up for B-School. It was one of the very best decisions I've ever made. Ever.
B-School was intense! It gave me so much clarity about my life, what I want to do as a filmmaker, and how I want to show up in the world. It is changing everything for me going forward, too.
The challenge in sharing that with you? B-School is not for the faint of heart, it's pricey but worth it, and enrollment only opens once a year. So it's not the best fit for everyone, even though it was life-altering for me.
That's where her book comes in!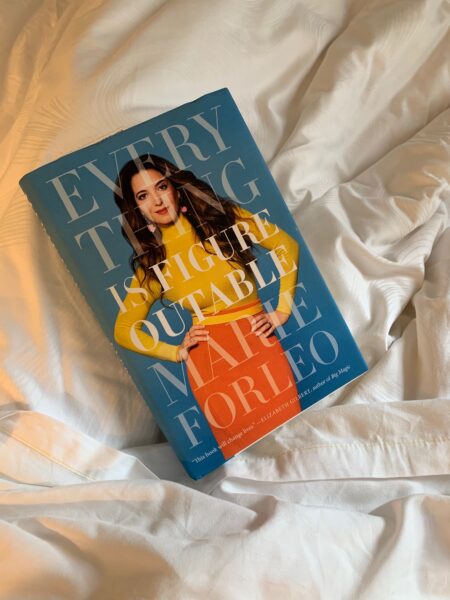 Everything Is Figureoutable
Earlier this year, Marie Forleo released a book titled Everything Is Figureoutable. It is great.
I've been reading it slowly so I could cherish every word. Last month I finally finished it while on vacation in Chicago. That's why I'm sharing it with you here and now.
If you're dreaming big dreams and you're not sure how to bring them to life, then this book is for you. If you're looking for a way to take that first step (or the next step) in your life / career / personal life, then this book is for you. If you're feeling alone, unsure, or down-and-out, then this book is for you.
The title is the mantra in the book: everything is figureoutable. Instead of saying "just do it" and leaving you hanging and furious like that filmmaker did to me, I'm pointing you to this book.
Filmmakers, you can figure it out.
You can write a story, film it, and share with an audience. You can build a community that will support you and the film career you're dreaming about right now. I have faith in you.
Go check out Everything Is Figureoutable. Don't forget. Hit me up in the comments or on social media. I wanna hear about any revelations you're having as a result!
NOTE: For the sake of clarity, I am not an affiliate for the book. But I am a huge fan of Marie Forleo, a big believer in her B-School, and a proud affiliate of that program.