Focusing on Growth
This year was focused on growth.
In hindsight, I can't explain why I picked that word for the year but – oh boy – did I get more than I bargained for on this one!
The last 12 months have been filled with wonderful, exciting new challenges. I shared a little in a recent blog post about growth and how I'm rethinking cinematography. For many years I've been making my own films, supporting my peers through TriFilm, and trying to find my way forward. But I was feeling stuck, if you'll recall.
A lot had changed in my life. I welcomed my first-born, lost my dog, and closed TriFilm just to name a few. So this year was really about regrouping, getting more focused on what I want to achieve, and discovering the paths forward. I hardly blogged this year because I was so deep in the trenches. I had to get really focused on my goals…again.
On that note, I'm looking forward to 2020! I'm making exciting plans to launch new things, support my fellow filmmakers in new ways, and finally finish my latest film.
So what did happen this year?
Screening Brewconomy
This year I was incredibly lucky to screen Brewconomy again.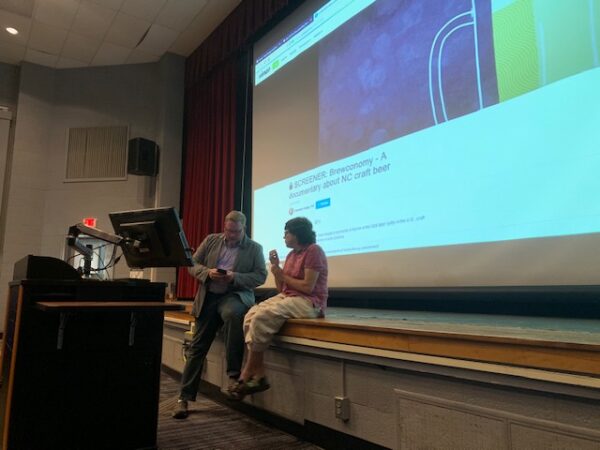 It was such a pleasure to share the finished film in a theatrical setting again. Huge thanks to Dr. Beth Davison for making it possible. I sincerely enjoyed spending time with her in Boone, N.C., and talking about filmmaking.
Read more about the trip here.
Watch Brewconomy here.
1st AD role
What's a 1st AD? You're the first assistant director. It's a beautiful, challenging position that I have absolutely grown to love.
You work with the producers, directors, and crew to support everyone in bringing an idea to life. In an ideal world, this happens way before the cameras start rolling so you get to know the story, production schedule, and challenges on this particular project. You find ways to help everyone on set get what they need to succeed, while keeping everything moving on time.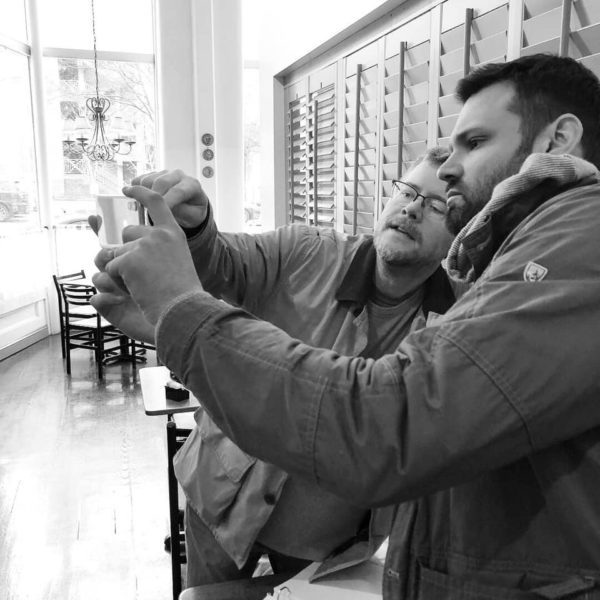 What I loved about this position is working with everyone to better understand what they need to succeed on set, which how my brain is wired. This year I had two opportunities for this position and I made loads of mistakes but, even then, I WANT MORE.
What gets me going is shot lists, storyboards, and production schedules. I actually love creating the call sheets, coordinating with the different departments, and keeping things moving. I'm craving more opportunities to serve as 1st AD in 2020.
Oh Crappy Day
This year, I've helped with the making of a feature-length romantic comedy titled Oh Crappy Day.
The film is about Jared (played by Jordan Estes), a young filmmaker seeking love when his obsessive-compulsive disorder (OCD) causes challenges. It is based on a short film, which you can watch on Amazon for free.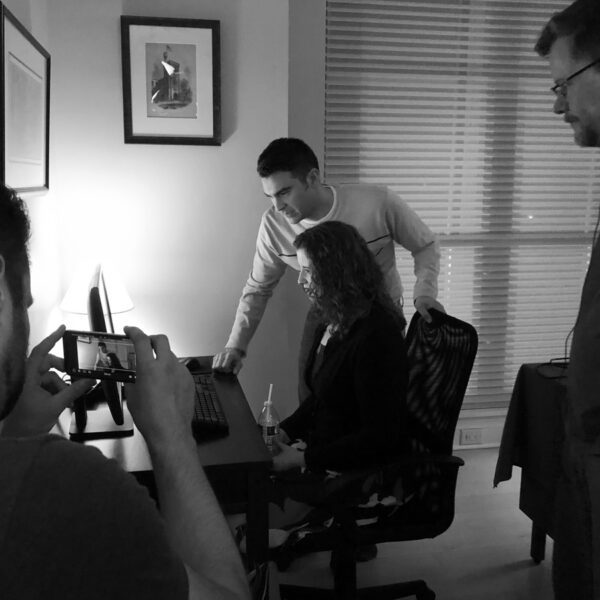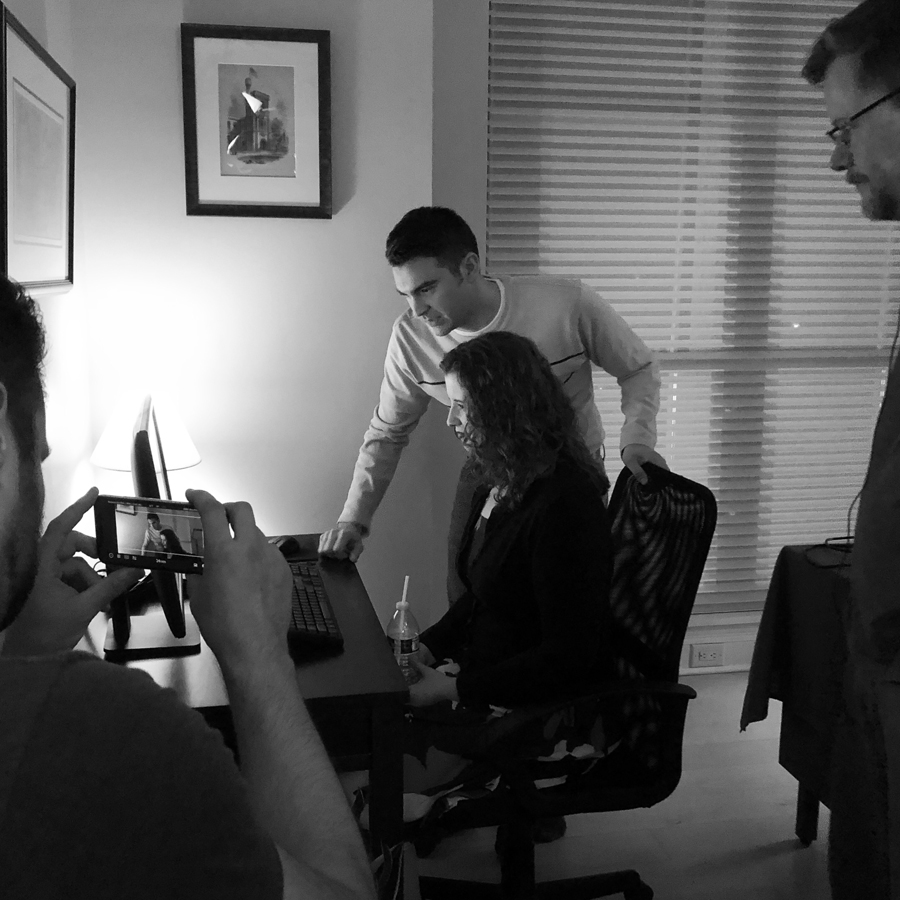 The film is produced by Dagtype Films, which is owned and operated by Steven P. Neilson and Jon Lance Bacon. I met these guys eons ago thanks to the Longleaf Film Festival. They are kindred spirits.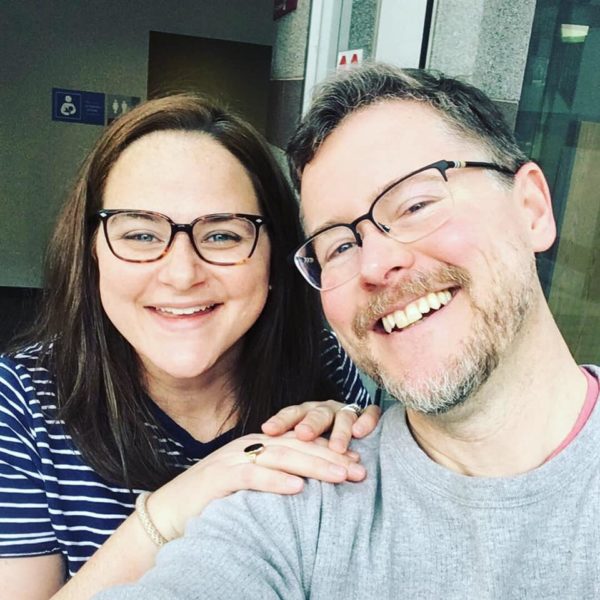 Helping with the film has helped me grow so much. I've learned a lot about OCD and how it is so misrepresented. Because of working with them, I'm also getting better at explaining why I do the things that I have done for 10 years to make my own films. And I have had the opportunity to think about what I want next as a filmmaker.
Working on this film has meant so much to me, and I'm so grateful for the opportunity. We're getting ready to launch exciting things in the next year, and I'm looking forward to sharing with you!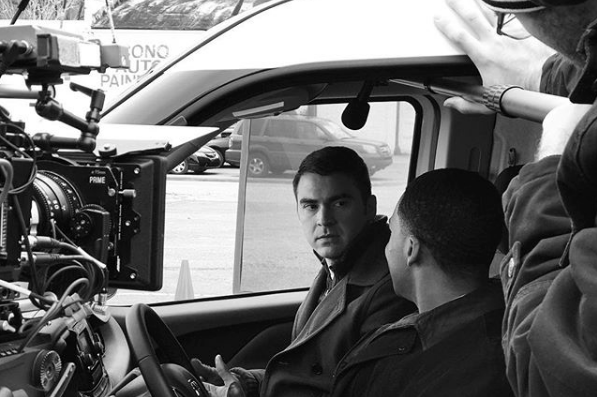 New short film
Later in the year, I came on to a short film project as a producer and 1st AD. It is a thriller / horror short written and directed by a friend of mine. We have had so many awesome conversations over the years about making movies.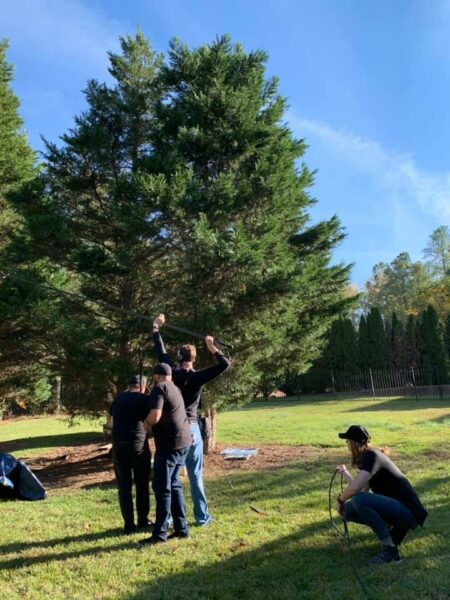 It was a lot of fun to work on something different with a new cast and crew. I learned a lot on this project. There's not much to share about this yet, since it's not my baby. But I do hope to give you more info when the time is right.
Web redesign
After years of website shame, I finally redesigned this site, and it feels much more authentic! I started the redesign around Thanksgiving and had it published in less than a week. It's amazing how everything finally came together.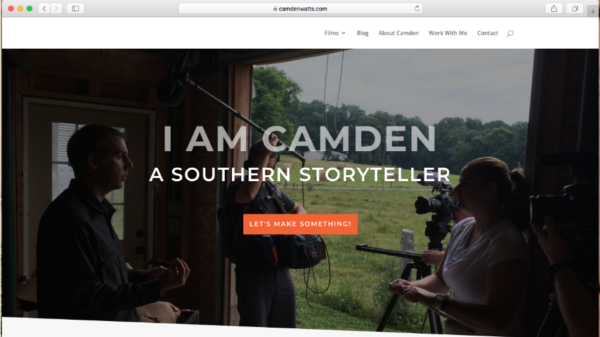 Now I feel like I can actually share it with people, too. There's plenty of room for improvement, of course; I have a lot of plans to tweak things in the coming months. If you see typos or have suggestions for improving anything on this site, please hit me up.
Milestones for my daughter
This was a pretty big year for our family life, too.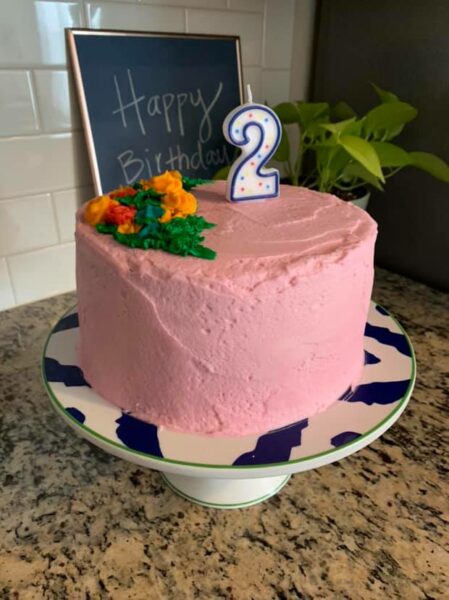 My daughter turned two! We did a lot of sleep training (again) over the summer. She also started preschool in August. The transition to preschool was pretty rough. There were a lot of tears.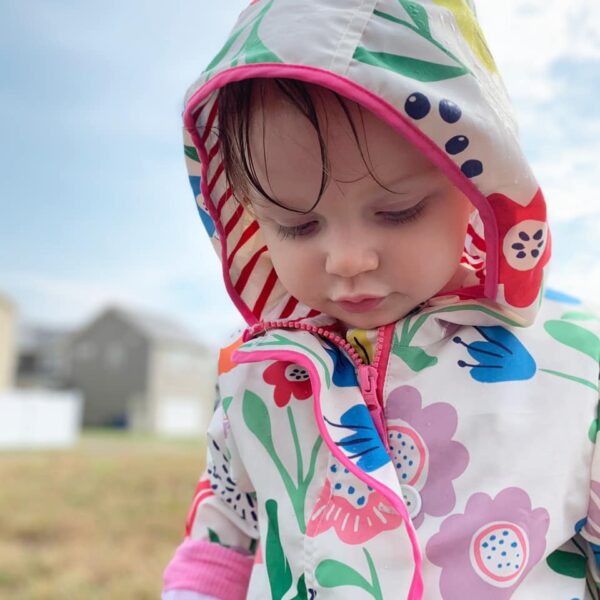 But now that we're in the routine, things are moving along relatively well. And thanks to that routine, I feel like I can start doing things again. I'm super grateful for that!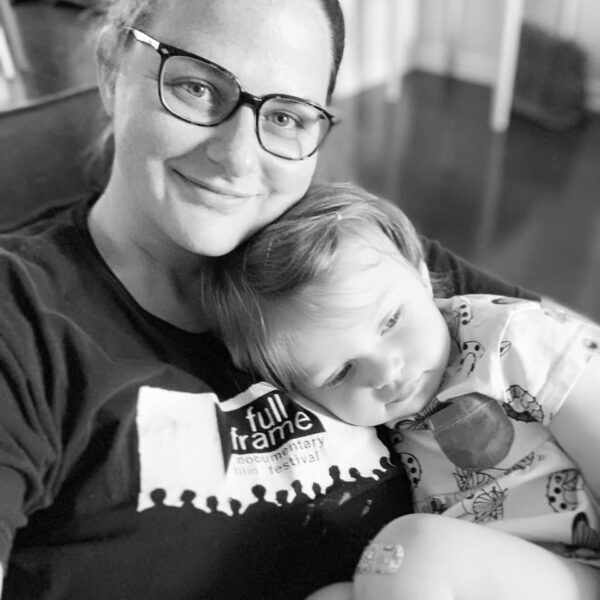 Parent-friends always told us that this stage is a lot of fun. Two year olds have a lot of opinions but they're also really funny. It's been so much fun to see my little girl grow up, speak her mind, ask for the things she wants, and learn new things.
I feel so lucky to be her mama.
Fun times
This year gave us a few sweet new memories to cherish, too.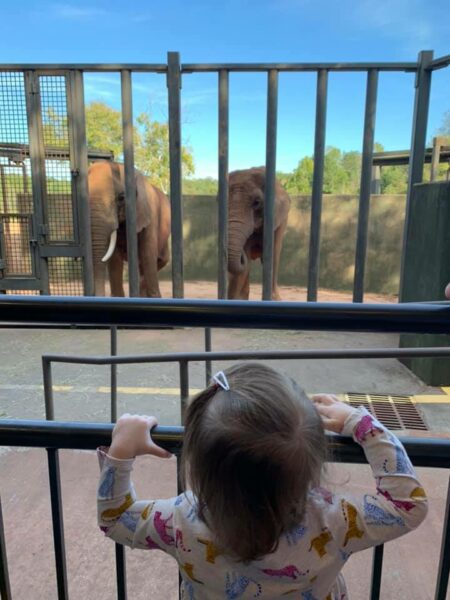 We went to the N.C. Zoo with family. (OMG so much walking.) There were beach days. Concerts with friends. Lots of laughs, and plenty of tears.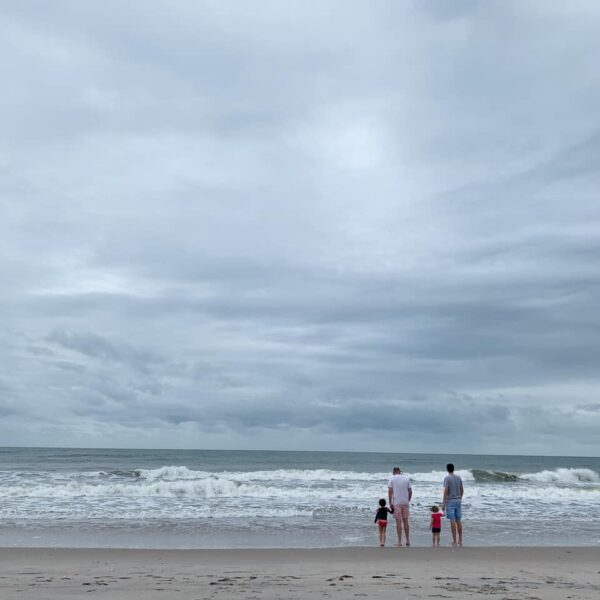 And Derek and I spent a few days in Chicago together, which is something we'd been dreaming about since we first started dating. It was really great for the two of us to get away together. We did a lot of walking, laughing, eating, listening to Lizzo, and seeing the sites.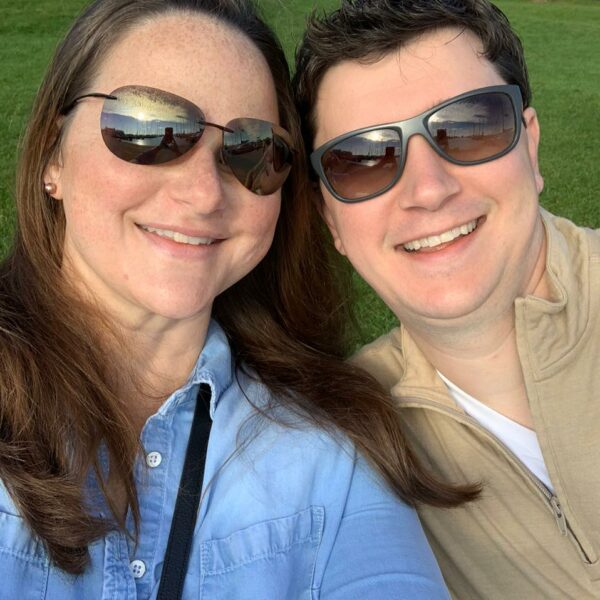 Cookies and creativity
Around this time last year, I told you about my sugar cookie obsession. (Read the blog post about cookies from December 2018.) I've been following that curiosity all year.
Roughly, each week I baked and decorated two dozen cookies. That's a lot of cookies. It's also been a lot of fun.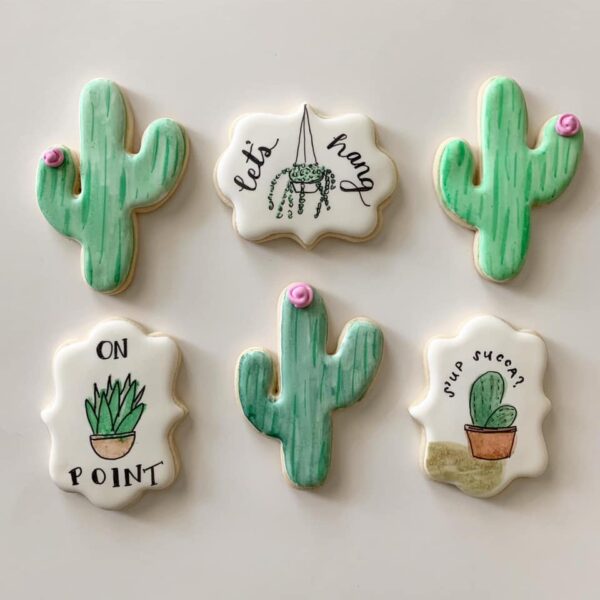 Making cookies started as a form of stress relief. You may recall that I was dealing with quite a few stresses: being a new mom, losing our dog, Derek was laid off, I shut down TriFilm, family drama, and I had loads of technical problems blocking me from finishing Good Thing. Making cookies helped me channel all of that stress into something productive and joyful.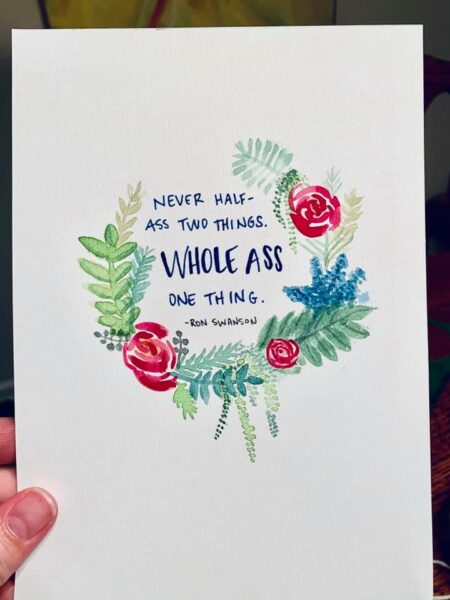 Making cookies even led me to study hand lettering, bullet journaling, and watercolor painting. I rediscovered my love of making, painting, and doodling. I also find the juxtaposition of Ron Swanson manly-man quotes and florals entertaining.
Do I know what will happen with these things? No, not really. Right now I am still following my curiosity. I appreciate these things as a form of stress relief and it makes me happy that others find it joyful, too.
So grateful
This year has been a wild ride. I leave 2019 feeling incredibly grateful for my life, the opportunities to tell stories and hone my craft as a filmmaker, and most especially you. None of this is possible without you, my friend. Thank you for listening, reading, sharing, and commenting throughout the year. I can't wait to do more awesome things together in 2020.