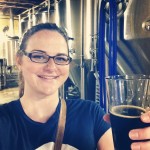 Hey, y'all! I'm Camden, a filmmaker based in Raleigh, N.C.
My focus is writing, producing, and directing films that make this world a better place for all of us. That means I create fiction films to help us forget troubles, and documentaries to help us face them. I work really hard to bring you interesting, well-researched, and beautifully-told stories.
Currently I'm in production on a documentary about North Carolina craft beer titled Brewconomy. It's scheduled for release in 2015. Follow our progress on Facebook, Twitter, and Brewconomy.com. I also post production shots on Instagram.
Get free email updates. Use the form in the side bar to get monthly emails about my work and how it affects you, plus upcoming socials for filmmakers. Don't miss out!