Brewconomy screened in Boone, N.C., at Appalachian State University (ASU) this week. It was such a wonderful experience!
What's Brewconomy?
Brewconomy is the documentary I directed about North Carolina craft beer and its impact on the state's agriculture, community, and economy. It premiered in April 2015, which is N.C. Beer Month. The film is about 55 minutes long.
Haven't seen the film yet? Rent it here: vimeo.com/ondemand/brewconomy.
Thank You
Special thanks to Dr. Beth Davison, Dr. Cameron Lippard, and awesome university staff for making it possible to screen Brewconomy at ASU.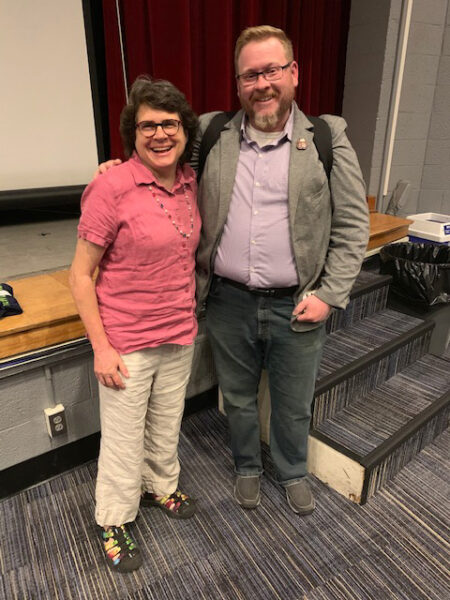 I absolutely love the Boone, N.C., area and any excuse to return to it – especially for the chance to talk about craft beer, academic life, and filmmaking. I was seriously in my happy place.
So many incredibly talented people worked on this film, too. I'm deeply grateful for their time, talents, and contributions. We got a lot of positive feedback about it at the screening – and I hope every person in those end credits knows how much I appreciate their energy on this documentary.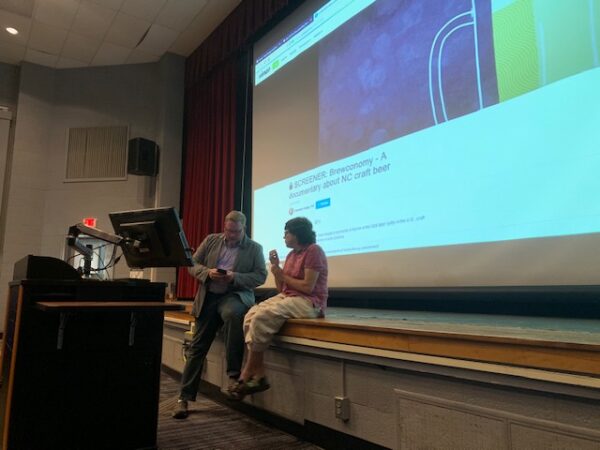 The Panel Discussion
After the screening, we had a panel discussion with Dr. Cameron Lippard (Untapped: Exploring the Cultural Dimensions of Craft Beer), Tim Herdklotz (Booneshine Brewing Company), and yours truly.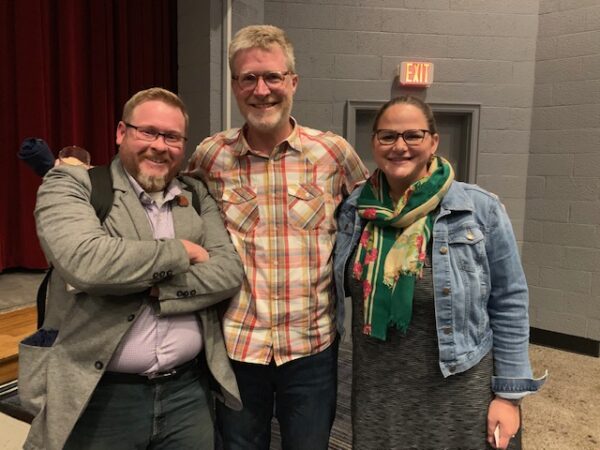 I'm especially thankful that we had so many awesome people from the App State and local brewing community in attendance. We had great questions from Kinney Baughman (the first craft beer brewer in Boone with Tumbleweed Grille in 1992, now known as @Bubbleman), Andy and Lynne Mason (Lost Province Brewing Company), and several awesome App State professors and staff.
The conversation following the film gave me so much life.
When we had answered most of the audience questions, I posed one myself. If we were to make Brewconomy 2, what would you want to see in it? The answers to the question were really great and included questions about hop varieties in N.C., creativity within the craft beer community, and how North Carolina is positioned in the worldwide beer community.
At the end of the event, I left very thirsty.
Drinks at Booneshine Brewing
Dr. Davison and I met at Booneshine Brewing (@booneshinebrew) after the screening. The brewing facility and tasting room recently opened in the East Boone area (summer 2019).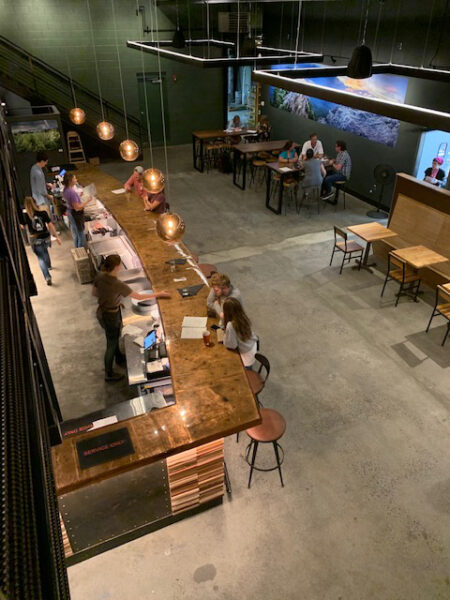 We were lucky to hang with Tim Herdklotz and Carson Coatney, the co-founders who started Booneshine in 2015. We toured their tasting room, brewing and canning space, and outdoor seating area complete with a rockin' fire pit. (There was such a lovely chill in the air and the warmth from the fire was absolute perfection after being so hot for so long in Raleigh, N.C., this summer.)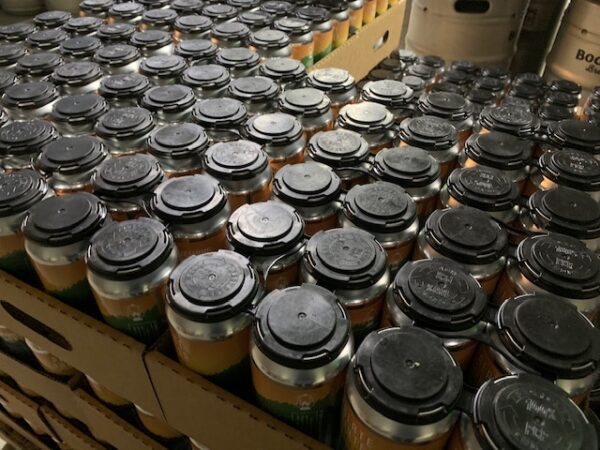 Also, I appreciate how the details of the tasting room are woven together with support from the community (the tables, leather on the chairs, giant chandelier, etc.). Sourcing things locally and supporting other entrepreneurs makes me so happy.
The Booneshine tasting room is gorgeous, modern, a little bit quirky, and totally cozy. I want to live there now. Please forward my mail.
While we were chatting, I sipped on the IPA called Bubbleman – in honor of Kinney Baughman. It's described as Booneshine's take on "the emerging Brut IPA style, a light, dry, effervescent and delicately hopped brew."
The beer was, of course, absolutely delicious.
ASU Documentary Film Services
One last note.
While in Boone, I had the pleasure of learning more about the ASU Documentary Film Services. They provide consultation, workshops, and (*waves hand*) visiting filmmakers. I loved taking a peek at one of their editing bays and equipment rooms, and hearing about a few things that are in progress. It makes me want to go back to school.
Check out some of the work and follow along on Vimeo.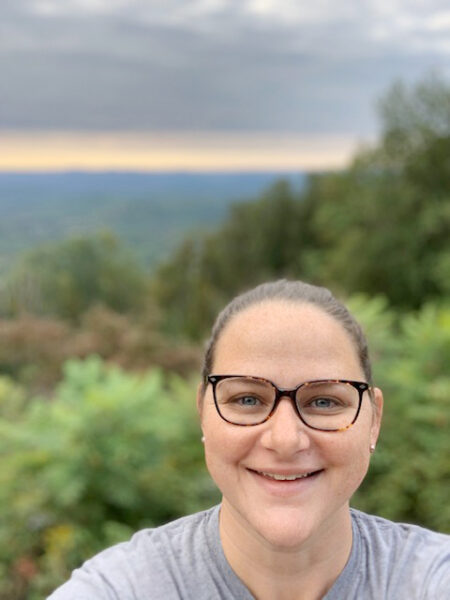 Farewell, for now, mountains
Growing up in this state, I've had the pleasure of spending time in each region. I have always loved the mountains, foothills, and flatlands equally. I will surely miss those gorgeous views – until next time.