The Kickstarter campaign for Brewconomy is now live! Have a look!
We launched on Friday, January 24th. That evening we had a party at Raleigh Brewing to celebrate. There were even cupcakes made with beer, thanks to La Belle Bakery.
It was so wonderful to be surrounded by family, friends, and new friendly faces. I am absolutely thrilled to share the details of our film. We've been working so hard on it for so long. Now we get to talk about it and keep building support.
This film won't be possible without the help from our backers. I am so thrilled that we've already reached a milestone — one day after launching! We're now at 20% of our fundraising goal! So amazing!
Today I'm feeling excited, grateful, and … still very sick. I came down with something early in the week and finally caved to it on Thursday afternoon. Spent the next few days in bed, resting up! So pitiful.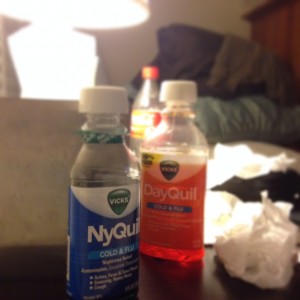 Tomorrow's going to be a long, delightful day at Meredith College. Their inaugural documentary film festival will take place on campus. I can't wait!