It gives me great joy to say that I'm a full time filmmaker.
It's been this way for a while. But I wanted some time to adjust, find a new working rhythm, and the right words to share with you. It's an exciting time.
What does this shift mean for you?
On the personal front it means a calmer, happier Camden who's available to hang out with family and friends. I'm no longer working 24/7, over-worked, and always stressed. I'm now present and available, which is a much-needed change of pace. So there's the good news for my loved ones.
On the professional front, it means I'm gearing up to do some pretty epic stuff in 2016.
Y'all buckle up because we're going big next year.
Yes, I use the word "we" because it's always been you and me. I've been blogging about filmmaking for more than 10 years, and this new phase of the journey won't change that. Being transparent about where I am, where we're going, and how you can get involved has been an important part of my journey from day one.
You're at the center of WHY I do what I do.
I make movies to share them with you. I find stories I hope you'll find interesting; the kind of stuff you'll want to see and share with your friends. I look for ways you can make the world a better place, even with the smallest effort on your part. It's my mission.
So what's this epic stuff and how can you get involved?
Here's more info on it.
---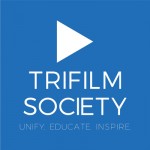 Let's start with the TriFilm Society.
As many of you know, it started in 2009. It was born out of the challenges I faced while making Abandoned Allies, and as a result it was very intertwined with my personal work.
In 2015, I pulled apart the two brands. After six years, TriFilm now has its own website, social media channels, and email updates. It makes it a lot easier to share resources, connections, and opportunities with my fellow filmmakers.
The TriFilm Society opened membership for the very first time this year, too. We're in the midst of tweaking variables to make membership an immensely valuable thing for our film community. We will grow the membership in 2016.
The plans for next are really exciting. I won't go into too many details about it here, for lots of reasons; mainly because it's not about what you say you're going to do, but what you actually do that matters most.
Here are a few things to know:
We are opening membership again in December 2015.
If you're interested in becoming a TriFilm Society member, where you'll get solid support as a filmmaker in 2016, join us at the December 1st social (get details here) and ask any questions about it. The membership is a great way to hone your craft, meet other filmmakers of all experience levels, and plan your path forward.
We're building relationships.
If you're interested in financially supporting or collaborating with the TriFilm Society let email me at camden [at] trifilmsociety.com. We have worked with a lot of businesses that directly resulted in broader outreach, increased profitability, and solid working relationships since 2009. We're doing even more of this next year, and would love to work with you and your business.
We now have office space which means more support the film community.
We invite you to see the space and have coffee soon. Get more info and schedule your free 30-minute discovery conversation here. We love talking with you and looking for ways to support you.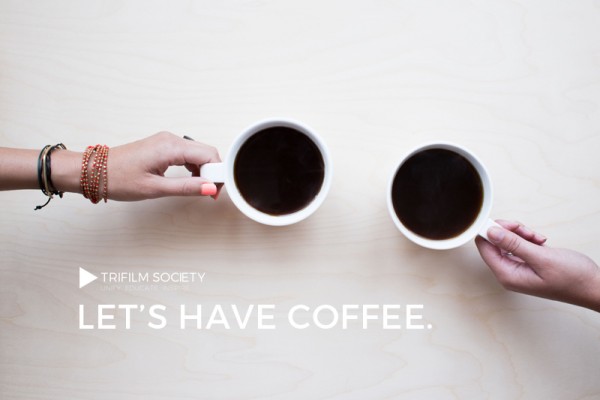 From day one, the TriFilm Society was built to serve the community. We're turning up those efforts next year.
Follow the TriFilm Society to stay up to date on all of its growth:
The year 2016 is going to be a really big one for the TriFilm Society.
I'm incredibly excited to see how it unfolds, and hope you'll be a part of it all.
---
If you're a follower of my personal work, here's more info on it.
In 2016, we will continue to work on Brewconomy screenings. If you haven't seen the movie, please come watch it. I'd love to know what you think of the NC craft beer documentary we worked so hard to create.
You don't have to wait until next year to see Brewconomy, though.
We're screening at the Carrboro Film Fest on Saturday, November 21st. Please join us.
---
So what's next?
Next year I'm making two new movies.
Both are short films.
The new documentary I'm making is about Shannon Johnstone, my college professor and the photographer behind Landfill Dogs. You can sign up for sporadic email updates about the work in progress here if you wish.
A little backstory … I wrote about Shannon's work in 2013, which went viral and lead to national attention for her project – something that makes me incredibly happy. Since then Shannon and Landfill Dogs have been featured by Mashable, Buzzfeed, ABC, and many other national media outlets.
Around the same time, I also made a short iPhone documentary to keep exploring Landfill Dogs and prove a point about filmmaking: don't wait to start, use what you've got, and go make something now because you'll continue to learn/evolve as you go. Read more about the short doc here.
All of those efforts lead to this new short documentary about and Shannon and her work. I haven't been sharing the news too widely yet, although it's certainly no secret at this point. We will start talking about the new film more next year.
There's a lot of behind-the-scenes stuff happening right now. This part of the filmmaking process is called pre-production.
I'm currently applying for fiscal sponsorship, working and reworking the application to make sure it's strong. I'm also building a list of ideal grants, partners, and sponsorship opportunities for the film – while simultaneously lining up my team and working out details on a potential crowdfunding campaign in 2016.
There's a lot of work to do during pre-production but it makes the finished piece so much stronger.
This is going to be a seriously beautiful film, and I can't wait to share the journey with you all.
---
The second short is a narrative action film I wrote.
I will produce and direct it next year.
I've already shared a little about the
new fiction film taking shape
and how I'm
studying fight scenes
, although I haven't talked a lot about what the movie is going to be about. It is a simple concept: a woman who defends herself against an attacker in a parking garage. The idea is to shoot the short in hopes that it will grow into a web series or a feature-length film.
This is very different than making a documentary, which is one of the reasons I'm working on it. It's a reaction to so many things that have happened in my personal life, as well as an exciting new creative challenge. I'm thrilled to apply a lot of the filmmaking lessons I learned last year.
I'll be sharing more details about this new movie as we move into 2016. I'm really curious about what behind-the-scenes (BTS) info you're most interested in. Please use the comments to tell me what you'd like to hear about most. I'll be sure to share more BTS info online.
I'm really pleased with how these movies are shaping up, and I'm incredibly grateful that they're coming to life.
More on these soon.
---
HOW CAN YOU HELP?
Making a movie means getting support from a lot of people. I've been incredibly lucky. I'm so grateful for folks who want to follow along or get involved. (Look at how awesome my friends are in that picture; I mean, c'mon.)
I need a lot of help. Truly.
Here's what I'm seeking:
Cash.
Connections.
Encouragement.
Money talks. If you or someone you know wants to financially support these efforts, please let me know as soon as possible. I'm seeking grants, investments, sponsorships, and contributions to sustain these efforts in 2016. There are a lot of ways we can work together to make it mutually beneficial.
Do you have connections? Please share those, too. I'd love to meet people in the film industry, local business leaders, and people who want to make movies. Collaborations are the key to getting work made, and building a strong film culture in North Carolina.
Encouragement is always welcomed – and most of the time it requires so little effort. Please ask questions, comment on posts, share with your friends, and meet me for drinks to see how things are going.
This work is incredibly challenging, so a word of encouragement goes a long way.
You can also simply follow along:
Sign up for free monthly email updates.


Be sure to add camden [at] camdenwatts.com to your safe list in your contacts so important info about upcoming events and screenings won't get lost in your promotions or spam folder.
Like my public Facebook page: Camden Watts.
(You'll know it by my maiden name, which is what I use for all film-related conversations.) Be sure you click on "notifications" and set it to see all posts. To make sure updates appear in your newsfeed, you can like and comment on posts. It makes me really happy when people like and comment on something!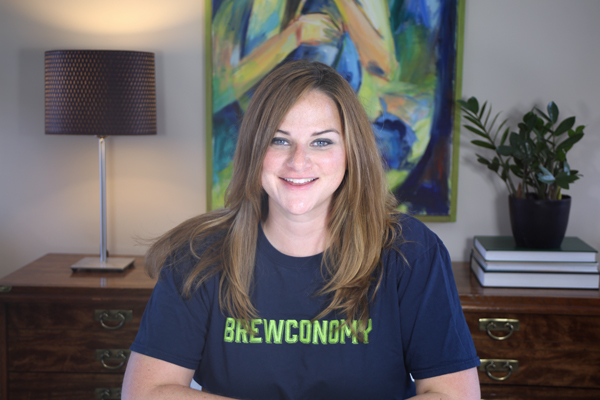 THANK YOU
Your support never ceases to amaze me.
To everyone near and far, including who have followed this wild journey from the start, I want to say thanks. As a little girl I dreamed of a life in the movies and now I'm lucky enough to live that reality. This is most assuredly because of the people who have helped every step of the way, and I sincerely never take any of it for granted.
This is why I work hard to constantly improve, deliver the very best content I can, treat people with respect, and do all of this with the greatest integrity every step of the way.
Thank you, again, for everything you do to support and encourage these efforts.
Together, we're going to do big stuff in 2016, y'all.
Get excited!