On Tuesday, August 11th, we hosted a Brewconomy Backer Night for our Kickstarter backers.
The weather was nuts. It was dark and stormy, then the sky turned post-apocalyptic orange and a beautiful rainbow showed up. Such a lovely summer storm.
At the Backer Night we talked with our supporters, met new folks, sipped delicious craft beer, and delivered rewards. It was so wonderful to see everyone in person! I love saying thank you in real life.
Huge thanks to BottleMixx for hosting us! We really appreciate it!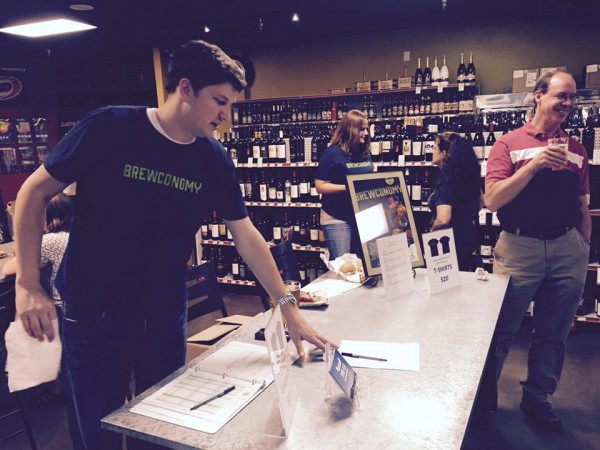 We're hosting another Backer Night next Tuesday, August 18th. The details have been sent via email to all Kickstarter backers. I can't wait!
It's so much fun to meet our backers in person. I'm truly grateful and humbled by the support everyone has shown this film. It means to much to so many people. Thank you all!
If you've loved Brewconomy, please share it with your friends. Follow along on social media or — even better — sign up for free monthly email updates. Those emails include details about upcoming screenings and opportunities. Plus, I often share stuff you won't find anywhere else online.
We're working on additional screening opportunities, too. Please stay tuned!