My newest film, The Innocent AK, is screening at the 2018 Longleaf Film Festival!
The festival is at the N.C. Museum of History in downtown Raleigh, N.C., on Saturday, May 12th. The Innocent AK is screening in Film Block D, in Daniels Auditorium, at 5:00 PM. The festival is free to attend.
On Saturday, May 12th, I'll also be part of a panel discussion on women in film.
No tickets are required for film screenings, however, registration is required for the panel discussion. Get your ticket to the women in film panel here.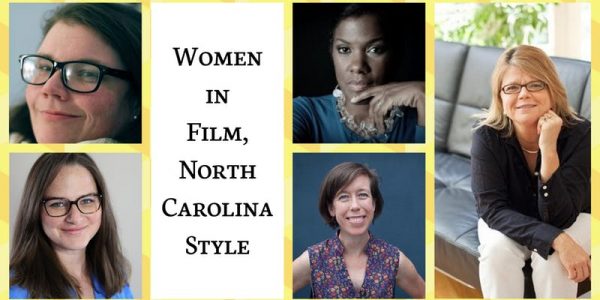 What's the film about?
The Innocent AK is a short, scripted film.
I wrote it while working on Brewconomy. I wanted to focus on a strong female character and learn how to direct an action sequence. I learned so much by making this movie, and am so grateful to everyone involved in the production.
Since the movie is a short, there's no trailer.
If you want to go behind-the-scenes on AK, search this blog for that key word ("AK"). I wrote a lot about it, and plan to keep sharing lessons learned.
See you Saturday, May 12th!